30+ Details In Forrest Gump That You May Have Missed

Tom Hanks starred in a 1994 movie that has been popular with viewers ever since. Forrest Gump provides certain things for all die-hard cinephiles, with hints of amour, chronicle contexts, disputes, and action. There are possibly a number of aspects about the 1994 film that you might not have noticed yet, regardless of whether you're fascinated enough to rewatch it every day. How many of these interesting tidbits about Forrest Gump were you aware of?
1. Hanks made the brilliant decision to decline payment for the filming
Tom Hanks chose not to accept the salary when he agreed to feature in the firm, and rather requested a share of the profits. The actor made a great decision because the movie grossed more than $677 million as a result.
According to some sources, Hank reportedly ended up making more than $60 million. The Hollywood star became the 2nd actor to be awarded 2 consecutive Oscars for Best Actor thanks to his work in this and the previous film, Philadelphia (1993).
2. The movie's reception from critics was inconsistent
When the movie originally came out in cinemas, several critics weren't so enthusiastic about it. Now, if you're among those who don't like the movie, you'll definitely get pitying looks and a barrage of inquiries. Of course, there were some detractors of the fan-favorite film that is currently ranked #11 on IMDb Top 250 Films.
The movie received a "C" grade from Entertainment Weekly, which claimed that it "reduced the tumult of the last few decades to a virtual-reality theme park: a baby-boomer version of "Disney's America." When LA Weekly saw the movie again in 2014, they published a pretty negative review that began, "The film is so afraid to dredge up debate that when Abbie Hoffman hands Forrest the microphone at an anti-war rally, someone unplugs the speakers so we can't hear him—fitting for a movie with nothing to say." Geez.
3. After the movie, Mykelti Williamson was unable to find himself employed
That was something Williamson, who portrayed Bubba, acknowledged upon sharing with USA Today, "I couldn't get a job after Forrest Gump. The industry didn't realize that I was wearing a lip device and that I was the same guy who had appeared in 11 TV series. They thought the director had discovered some weird-looking guy and put him in front of a camera."
Since viewers expected a "weird-looking guy" to be presented in front of them, they were astonished when Williamson made televised appearances. Later, he was hired to feature in a number of iconic masterpieces, including Con Air, Hear, and lately Fences.
4. Some of the sequences were covered directly by Hanks and the filmmaker
Some of the most well-known running scenes in the movie were nearly excluded. In fact, money problems nearly caused the entire movie to be abandoned.
Tom Hanks shared with Yahoo Movies: "The studio was one day away from pulling the plug on this one movie I was going to make, and the director came to my house and said, 'Look, this is going to fall apart because they won't give us the budget for shooting this one sequence, and we've got to have this sequence."
Hanks and filmmaker Robert Zemeckis chose to divide the cost of filming the running montage in order to preserve the movie, 48 hours prior to its scheduled discontinuation.
5. When Forrest's microphone cut off, he was in fact speaking
Do you remember the sequence in Washington, D.C., in which Forrest is called up on stage and asked to talk about his time in Vietnam? A nearby police officer switches off the speaker as he approaches the microphone, thus you cannot listen to what he speaks.
Given that the viewers cannot listen to him; you would have assumed that his mini-monologue wasn't included in the script. Hanks did, nonetheless, acknowledge that he had lines in this sequence, and they were: "Sometimes when people go to Vietnam, they go home to their mommas without any legs. Sometimes they don't go home at all. That's a bad thing. That's all I have to say about that."
6. You might have missed some minor bloopers throughout the movie
Despite the fact that screenwriters and producers made an effort to be as chronically precise as they could, there are still a few small errors that viewers have pointed out throughout time. The song "Get Down Tonight," for instance, wasn't published before 1975, yet the scene when Jenny is shown experimenting in drug use while listening to it was assumed to happen in 1974.
Additionally, the Statue of Liberty is seen carrying a golden torch when Jenny comes to see Forrest on July 4th in 1976, although the gold wasn't attached to the statue until it was restored in 1986. Furthermore, there was a tiny mistake at the moment Forrest catches the masses of shrimp and loads the hoards onto his boat. And by the time they are bought in the market, they are already decapitated and deceased. Of course, Hollywood does have flaws sometimes.
7. Hanks was just 10 years younger compared to Sally Field
Sally Field portrays Mrs. Gump, Forrest Gump's mom, and things appear that the makeup staff did a superb job of fooling the viewers about how old she actually is. Field and Hanks were just a decade different in age in reality, despite the fact that it was done to make Field appear she was much older than Hanks.
After playing a couple in a comedy movie previously, it must have been strange for Field and Hanks to portray mother and son. Forrest Gump was released following the completion of the 1988 movie Punchline by the 2 actors. The comedy centers on Hanks' Steven Gold and Field's Lilah Krytsick, his love interest. Whether it was a strange transition or not, they handled the character interactions in both films flawlessly.
8. When Hanks agreed to star in the movie, he had one requirement
Hanks was about to agree to star in the movie, only 1.5 hours after seeing the script, with just one term: He needed assurances from the filmmakers that the chronicle details are preserved as accurately as possible.
A lot of folks simply concluded that the video showing Forrest interacting with John Lennon and others was completely computer generated. But the video you're watching is actually old footage of these people with Hanks added digitally.
For instance, the video used to portray John Lennon on The Dick Cavette Show was actually shot on September 11, 1971. His wife, Yoko Ono, who was seated next to him in the source footage, is substituted by Hanks in the film, with the help of visual aids.
9. Blue checkered shirts represent a change and transformation
Have you ever seen the movie and thought how frequently Forrest is wearing blue checkers? This is symbolic of several changes in his life and wasn't done out of laziness on the part of the costume designers. In order to represent a shift in time, Forrest dons a new variation of a blue checkered shirt in the opening sequence of each age transition in the movie.
When Forrest's son boards the bus at the conclusion of the film, he's also sporting a blue checkered shirt. Although the movie's cast and crew haven't explained the reason for this, when the audience found it, it turned into a humorous Easter egg.
10. Most of the running was done by Hanks' brother
Jim Hanks, Tom's younger brother, resembles him both physically and vocally. Tom patterned Forrest's mannerisms on the eccentricities developed by his brother Jim, for the part of Jeeter in Buford's Beach Bunnies, as disclosed by A Current Affair in 1995. According to the magazine, Hanks stole several of his more well-known habits from Jim, including his currently-famous "jerky run."
Jim is, in fact, jogging in several of the wide views you see of Forrest running in the film. Jim has previously assumed the roles of some of Hanks' parts, too. He frequently fills in for his sibling as Sheriff Woody in Toy Story video games and spin-offs thanks to the resemblance between their voices.
11. In each image of Forrest Gump in the movie, his eyes were closed
It doesn't matter how many times you have watched the movie, it's still possible to neglect  this. The next time you view it, bear this in mind. Take a close look at each photo taken of Forrest during the movie. Have you observed anything? His eyes are always closed when he's photographed.
Hanks explains that Forrest tries his best to stand up straight and appear natural that he cannot remember to keep his eyes open for the photographs. This humorous character feature was chosen by Hanks himself. Another tiny Easter egg demonstrating the level of consideration Hanks placed into creating a completely distinctive persona in Forrest.
12. Many celebrities declined the role of Bubba
When the audition for the role of Bubba started, the Forrest Gump executives contacted a variety of famous people, offering the role to Ice Cube, Dave Chappelle and even David Alan Grier, but none of them accepted. Chappelle later said that, in light of the film's commercial achievements, he now regrets passing up the opportunity.
The comedic legend would have enjoyed great accomplishment with the movie because it would have given him more exposure. By chance, Chappelle later appeared as Tom Hanks' sidekick in the 1998 movie You've Got Mail.
13. The cross-country run was inspired by real events
Forrest Gump sets off on a journey across the nation and completes it at least 4 times during the most crucial scenes of the film.
Despite the fact that a lot of other individuals traveled across the nation on foot numerous times prior to the movie's premiere, Forrest's quest was motivated by a specific person. The renowned phrase, "When I got tired, I slept. When I got hungry, I ate. When I had to go, you know, I went" was first uttered by this one.
At the age of 16, Louis Michael Figueroa traveled from the east coast to the west coast of the nation on foot, in an effort to raise funds and awareness for the American Cancer Society. Figueroa is the youngest and quickest individual to complete the journey, as per multiple reports.
14. The writers of the film have an unproduced sequel
Sharing with USA Today, Eric Roth, Tom Hanks, and director Robert Zemeckis all acknowledged that a sequel draft already exists. The moment they were questioned about Forrest's experiences in the follow-up, they described how he meets O.J. Simpson and Princess Diana
Hanks thinks that Forrest "would have chatted up both Mark Zuckerberg and the Winklevoss twins about how it would be nice if you had a book that would show a person's face and make a friend." Additionally, they think Forrest would have helped with Hurricane Katrina recovery attempts and would have been the catalyst for the Navy SEALs' discovery of Osama bin Laden. Can we please start making this happen now?
15. Jenny's role wasn't initially considered for Robin Wright
The actress' performance as Jenny received acclaims from all quarters and nominations for both a Screen Actors Guild and a Golden Globe award. Despite the fact that playing Jenny appears to be a largely sought-after position, prominent actresses declined offers to do so. Nicole Kidman refused to take a screen trial, while both Demi Moore and Jodie Foster declined it.
Since her breakthrough performance as Kelly Capwell in the NBC Daytime soap opera Santa Barbara, Wright has enjoyed a very successful career. She has played several significant parts since Jenny, such as Claire Underwood in the Netflix political series House of Cards, for which she received a Golden Globe nomination for Best Actress in a Television Series, and Lt. Joshi in the Blade Runner 2049 film.
16. While it is believed that Jenny passed away from HIV/AIDS, there are fan hypotheses that contradict this
One final query about the film remains unclarified after the credits have rolled. In what way does Jenny die? In these scenes, the movie deviates from the book since Jenny doesn't pass away in it; rather, she's eventually rejoined with Forrest and their kid.
When questioned by CBC if Jenny's passing was caused by AIDS or not, Robert Zemeckis responded, "It could have been, but it didn't matter. I mean… everyone thought that because it was so topical in the era… but we never said it. We never said it in the movie. We didn't want that to be, you know, the issue."
Despite the fact that a lot of individuals simply believed that Jenny did pass away from HIV/AIDS, several fans have indicated a flaw in this hypothesis. However, if Jenny contracted HIV/AIDS via a contaminated needle during her time as a party girl, Forrest and Forrest Jr. must have been impacted as well. Nonetheless, it appears that we will never be given the proper clarification because Zemeckis denies confirmation of this hypothesis.
17. Tom Hanks wasn't the first choice for Forrest Gump
The idea that someone who isn't Tom Hanks would take on the role of Forrest Gump nowadays seems absurd, yet the actor wasn't the studio's initial pick. They were thinking about John Travolta for the part. Bill Murray and Chevy Chase were also given the part after Travolta declined it, but they both declined it as well.
Travolta acknowledged that passing up the opportunity mentioned only to play the lead in Quentin Tarantino's critically acclaimed crime movie Pulp Fiction was a grave error. Aside from all these well-known actors, Winston Groom, the creator of the source book, advocated for John Goodman because he thought the actor may make the ideal Forrest.
18. The accent heard in the film was produced by Hanks himself
Forrest Gump's gradual southern intonation throughout the movie is perfect, we must concede, yet where does it come from?
On The Graham Norton Show in 2015, Hanks confessed that Micheal Conner Humphreys, who plays Forrest Gump's kid version, was the inspiration for the accent. Humphreys struggled to mimic Tom Hanks' speech pattern so as to maintain the character's mannerisms because of his tremendously strong Mississippi accent.
Hanks shared, "Somewhere I have cassettes, hours and hours of me just making chit chat with a very young Michael Conner Humphreys. He was like seven, eight years old. He was a young man, and that was the vernacular that we spoke in and that was priceless."
19. Initially, Martin Luther King Jr. was part of a scene.
If you have already watched the movie, you're already aware of how Forrest Gump influenced American history. We are aware that he interacted with famous people like John Lennon and Elvis Presley, yet there is also a sequence involving another critical person that was left off the final cut.
Martin Luther King Jr. was included in a scenario where Forrest meets him and his followers just as police dogs are about to attack. When the savage hounds are let out, King is approached by them, but Forrest blocks their path. With the dogs, he starts playing fetch before directing them away. Then Forrest speaks to King, "Sorry to interrupt your parade. They're just dogs and they don't know any better." The scene is available in the exclusive collector's edition of the movie.
20. In the movie, only American bands play the music
On the official soundtrack, there are around 32 well-known songs, and there are many more in the film. It was intentional for every band to have American roots, as you will observe.
The Los Angeles Daily News was informed by executive music producer Joel Sill, "All the material in there is American. Bob [Zemeckis] felt strongly about it. He felt Forrest wouldn't buy anything not American." When the soundtrack first came out, fans cherished it, and 12 million copies were sold worldwide.
The band Fleetwood Mac is the lone exception to the American topic; although they were born in England, they nonetheless made the music for the Special Collector's Edition soundtrack, which was released in 2001.
21. The well-known benches were dislocated from their initial places
The renowned park benches sequences from the film were filmed in The Square in Savannah, Georgia. A feather flies through The Square in the movie's very first frame and rests at the foot of a park bench in Chippewa Square.
The seat that Forrest uses to narrate is a movie prop taken out and put in the Savannah History Museum. Nevertheless, tourists remain loving to shoot pictures in the location where the bench used to be. Should you choose to visit it, remember to carry a box of chocolates.
22. One of the movie's most memorable lines was improvised by Hanks
One of the most frequently quoted films of all time is Forrest Gump. The saying "Life is like a box of chocolates. You never know what you're gonna get," is ranked at the 40th entry on AFI's list of "100 years – 100 movie quotes." Even after the movie's premiere, the phrase amusingly prompted admirers to send Tom Hanks boxes of chocolates.
Aside from that, another of Gump's well-known quotes wasn't even included in the original screenplay. The phrase "My name is Forrest Gump. People call me 'Forrest Gump'" was Hanks' idea, invited on the stage. Zemeckis chose to include it because he found it amusing and appropriate for Gump's persona.
23. The entire movie was shot in South Carolina and Georgia
To create this box office hit, it's not necessary to cross the globe. Vietnam, as depicted in Forrest Gump, was really filmed in Savannah, Georgia, and the area around Beaufort, South Carolina. CGI was used to add the "mountains" that appear in the background, giving the scene a more Vietnamese look.
The village of "Greenbow, Alabama," was in fact filmed 35 miles northwest of Beaufort in a small community named Varnville. Amidst Varnville and Beaufort, on the Bluff Plantation, stood Forrest and Jenny's residences. The homes were constructed specifically for the movie shooting. Both of the residences were demolished once the movie was finished.
24. Forrest plays table tennis without ever blinking
The details really do make the difference in Forrest Gump. The moment you see this movie again, make sure to notice this amusing side story, which starts when Forrest is studying table tennis in the Army hospital.
The fellow soldiers of Forrest instruct him to focus on the ball while receiving guidance. As usual, Forrest interprets this guide literally and doesn't blink anytime he is seen playing. This is only an additional character choice that Hank himself made, serving as further evidence that nobody else might have portrayed Forrest in such a memorable way.
25. The ping pong balls weren't actually present
Do you ever see the movie and ask yourself how many times Hanks trained himself hard before being that skilled at ping pong? Hanks was himself a very good player in this category, which certainly helped, yet he was far from being world-class.
Thus, in what way did the producers solve this minor issue so fast? Since there were no ping pong balls at all, Hank didn't need to practice anything. Animation of Forrest's incredible ping pong skills of the most obvious instances of the movie's heavy reliance on CGI.
26. In recent years, Bubba Gump Shrimp has experienced tremendous success
In the movie, Forrest Gump utilizes his large fortune to honor his pledge to Bubba, his former buddy. The Bubba Gump Shrimp Company sprung onto the screen in 1995. Following the success of the movie, Paramount Pictures and Rusty Pelican Restaurants Inc. teamed up to open the first Bubba Gump Shrimp Co. in Monterey, California.
Bubba Gump Shrimp Co. had grown to a phenomenal 40 locations operating globally by July 2015. The locations are spread throughout 29 different countries: 29 in the United States, 4 in Mexico, 3 in Japan, 3 in Columbia, 1 in London, Hong Kong, Indonesia, Canada, the Marianas, and the Philippines.
27. U.S. artists had a big impact on the film
Well-known U.S. artist Norman Rockwell created pictures that brilliantly captured his country's culture. Society admired his work because they thought it did such a great job of portraying the spirit of the patriotic American. Zemeckis based the fictional village of Greenbow on Rockwell's artwork. Even other scenes were styled to mimic some of the artwork and graphics.
The moment Forrest is waiting outside the principal's office is one that immediately comes to mind. The similarities between this and Rockwell's "Girl With a Black Eye," which it attempts to imitate, are startling. Indeed, the movie had inspiration from more than just Rockwell. The picture in the moment in which Jenny sobs in front of her abusive father's house is designed to resemble Andrew Wyeth's painting "Christina's World."
28. The identity of who voiced Elvis in the film remains a mystery
Forrest performs some dance moves as a bizarre young guy plays guitar, undoubtedly intended to be Elvis Presley. Because the actor isn't identified in the movie's credits, fans have remained unclear of his identity.
Kurt Russell is credited with providing the voice by some fans, and IMDb, as he has expertise in doing so thanks to his role as The King in the 1979 movie Elvis. Others think the voice is from actor Peter Dobson, though neither Paramount nor Russell have ever acknowledged this. Paramount hasn't endorsed any of these performers.
29. Following the portrayal of Lieutenant Dan, Gary Sinise became an advocate for veterans
Gary Sinise received an Oscar nomination for his portrayal of Lieutenant Dan Taylor, a part for which he had a great deal of enthusiasm. Sinise devoted a significant portion of his life to fighting for veterans after realizing that his performance in the part connected him to other veterans in the United States.
He established the Gary Sinise Foundation in 2011, which offered initiatives to support the development of particularly designed smart houses for injured veterans. Additionally, he serves as the band's frontman and has played in both battle zones and military locations. He attributes the role to altering his life. He was even motivated to create a novel by it.
30. The reporter in Washington D.C. was merely a visitor
After serving in the Vietnam War, Forrest ends up in Washington, D.C., where he is unexpectedly accosted by an interviewer. The person who performed the role was actually an unassuming visitor who was out on the street with his wife, contrary to what you might expect a Hollywood star to portray.
The man consented to be in the sequence as the cast approached him, gave him the script, and began filming him. What a fantastic tale that person might tell his pals back home. Imagine seeing a city one moment and appearing in a big-budget movie afterwards.
31. Haley Joel Osment makes his debut in Forrest Gump
The actor has appeared in high-profile box office hits like The Sixth Sense and A.I. Artificial Intelligence, yet Forrest Gump was where he earned his big breaks as "Little Forrest." Only 2 mins of his character's screen time in the film seemed sufficient to draw everybody's attention.
Osment had only made his appearance in a Pizza Hut ad prior to featuring in his first film. He had a very successful film career from an early age, and was even called "one of the best young actors of this generation," becoming the first man from the millennial generation to be nominated for an Oscar for acting.
51 Impressive Cute Anime Girls That Will Keep You Hooked
51 Impressive Cute Anime Girls That Will Keep You Hooked. Anime is another word for addiction. In this world of fantasy and realities, there are some female characters from whom you cannot move your eyes, be it for her cute looks, or her cute character.
51 Cute Anime Girls to Fall in Love With: The Most Impressive Women in Animation
As an anime fan, I have seen my share of cute female characters. It seems like every anime has at least one girl who is just too adorable for words. In this list, we will take a look at 51 of the most impressive and cute anime girls to ever grace our screens. These girls are sure to keep you hooked on anime for years to come! It's hard to resist their charms! In this list, we will take a look at 51 of the cutest anime girls out there.
1. Megumin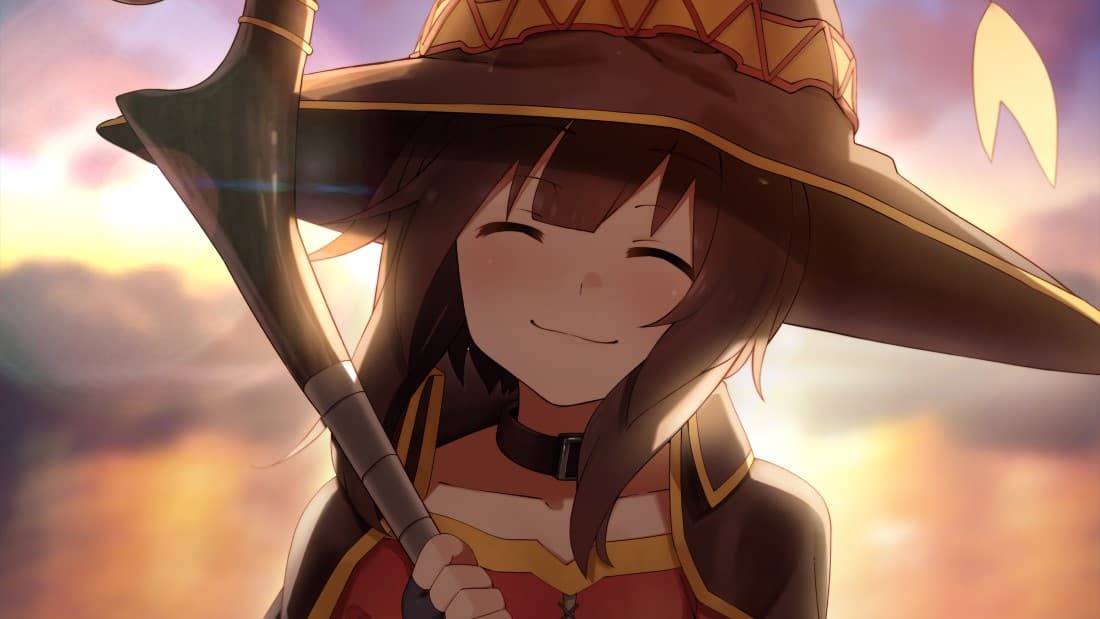 Anime: KonoSuba
Megumin is one of the main characters in KonoSuba. She's known for being very hot-headed and loves to boast about her destructive powers, but deep down she cares deeply for those around her which makes Megumin a beloved character among fans everywhere!
It's hard to believe – such darling faces destroying things without even considering the outcomes.
2. Ochaco Uraraka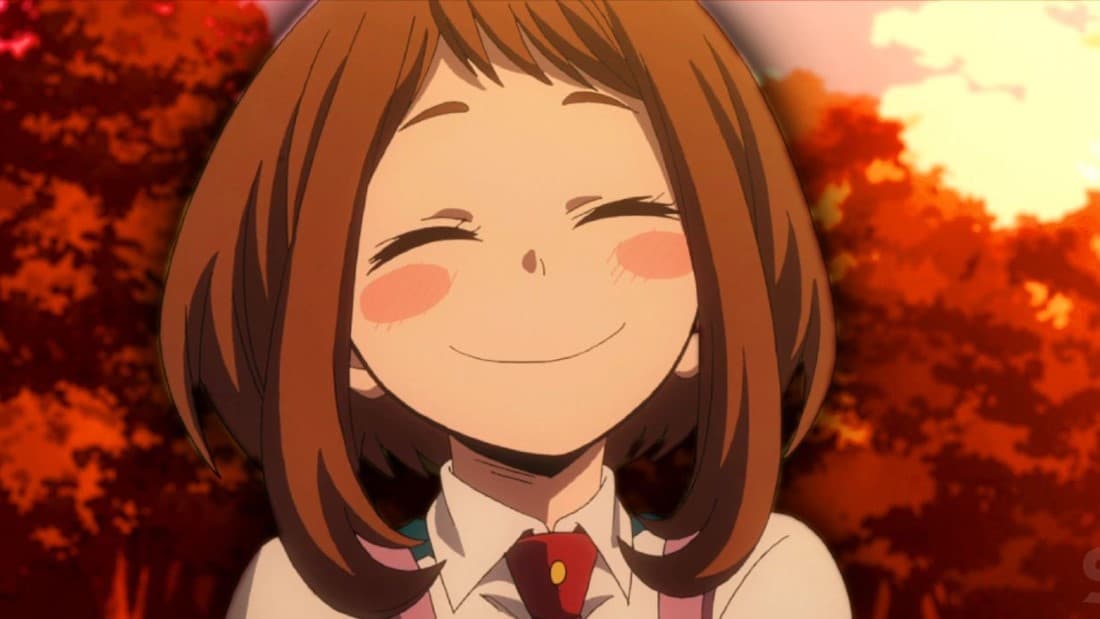 Anime: My Hero Academia
Meet Ochaco, a girl with bobbed hair and an endless blush on her cheeks. She's always excited about the little things that happen in life; this includes meeting new people or overhearing conversations where she gets to be part of their story! Her hopes for tomorrow mostly involve trying out what it would feel like if we were heroes together–and then going back into training so I can become just as good at fighting off bad guys like Izuku (My Hero Academia).
Ochaco is an ambitious girl, Although she wants to become a hero to earn money, she does intend to be a good one.
3. Patricia Thompson
Anime: Soul Eater
Patricia or Patty, from the anime Soul eater. She has bright yellow hair and light blue eyes which makes her seem physically older than most of them but she behaves rather childlike in behavior with a pink soul that represent two triangles on top where there is always one big triangle representing her hat just like any other girl would wear their own accessories proudly displaying who they are while being nurturing at heart wanting nothing more then to love & be loved by everyone around you no matter what happens because if it means saving someone else's life then so be done without hesitation even.
4. Kagome Higurashi

---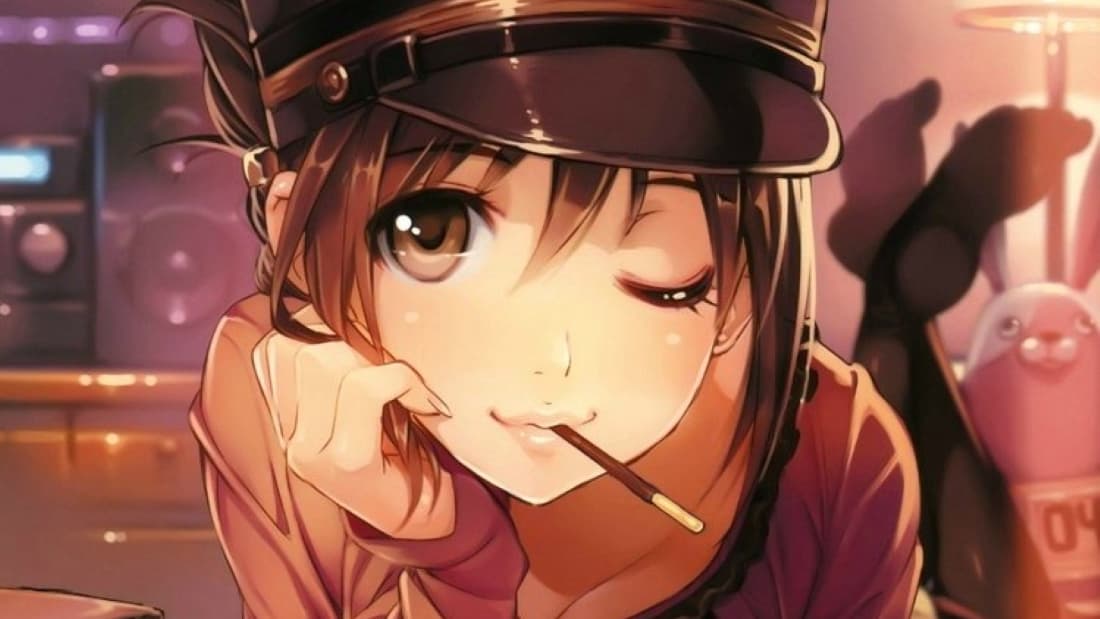 Anime is another word for addiction. In this world of fantasy and realities, there are some female characters from whom you cannot move your eyes, be it for her cute looks, or her cute character.
In my short life as an anime fan, I haven't seen an anime girl who isn't cute. So, preparing a list on this topic was quite difficult.
Yet, here we are with the cutest (not just physically) girls, you would probably dream of dating. Let's begin…
5. Kagome Higurashi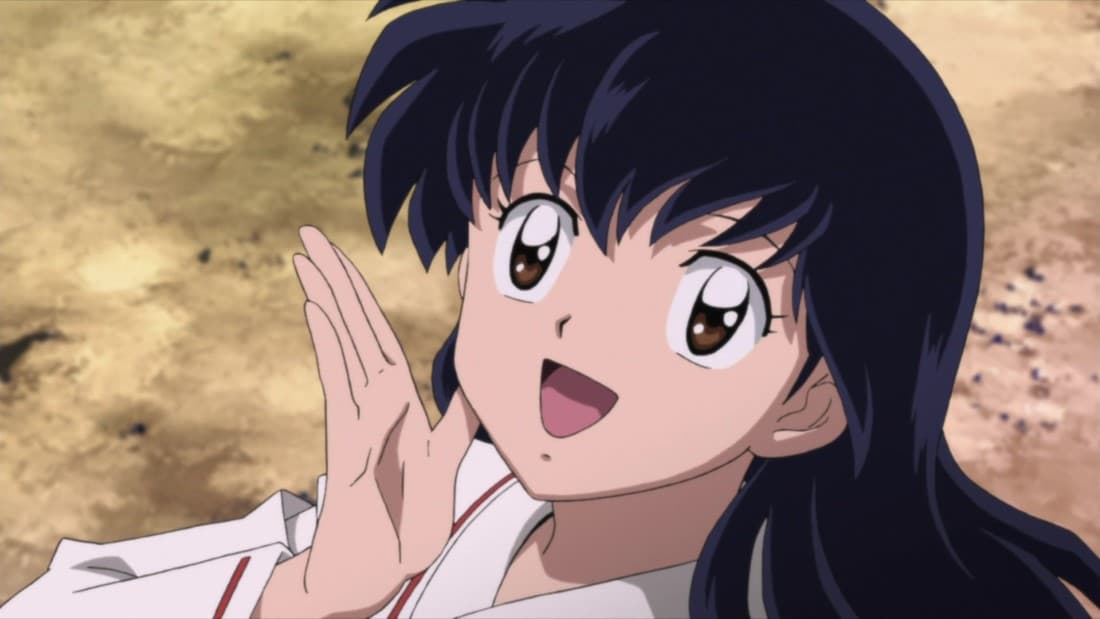 Anime: Inuyasha
The female protagonist of the anime Inuyasha is Kagome Higurashi. Kagome is a kind-hearted person, who was born in a family of shrine keepers.
She is said to be the reincarnation of priestess Kikyo, who was the protector of Shikon Jewel before she died.
Kagome is fearless and is ever ready to help others, no matter what the situation is. Because of her nature, Inuyasha falls in love with her and later, Kagome too falls for him. Kagome has long black hair and brown eyes.
A kind heart accompanied by such beautiful qualities was a must include.
6. Inori Yuzuriha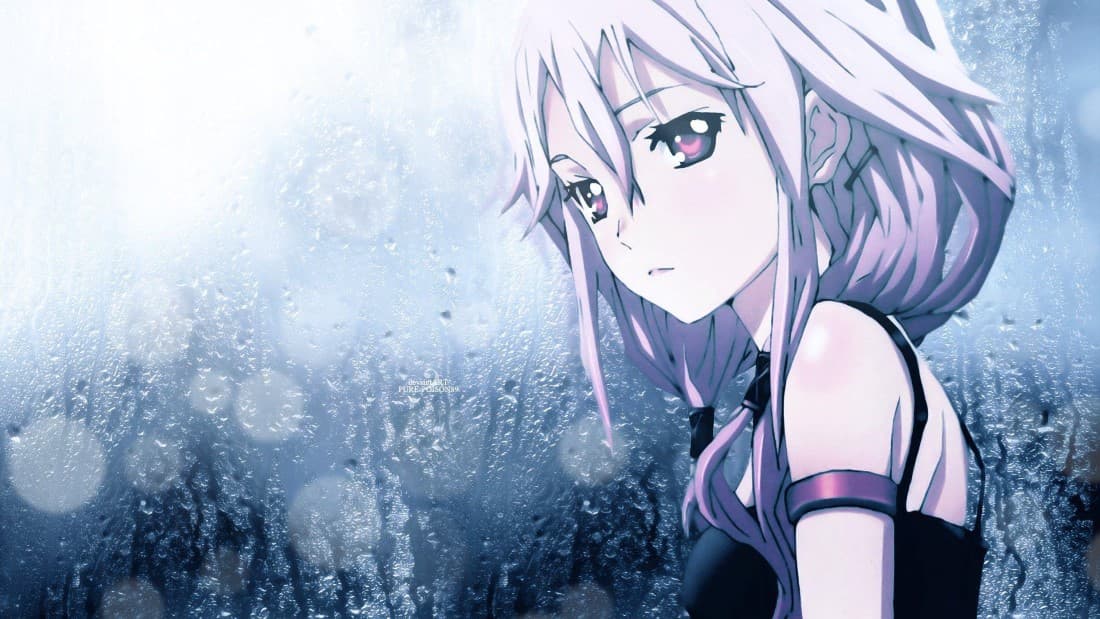 Anime: Guilty Crown
Inori is the female lead of the anime Guilty Crown. She stands 5'5 feet tall with a fragile-looking body. Her small glossed lips and beautiful light pink hair that ombres into hot pink, makes her look very beautiful.
She is also a member of the Funeral Parlor. Although she looks fragile, she is a fighter. Initially in the series, Inori is shown to be a cold-hearted person, who eventually becomes emotional living with Shu.
7. Asuka Langley Sohryu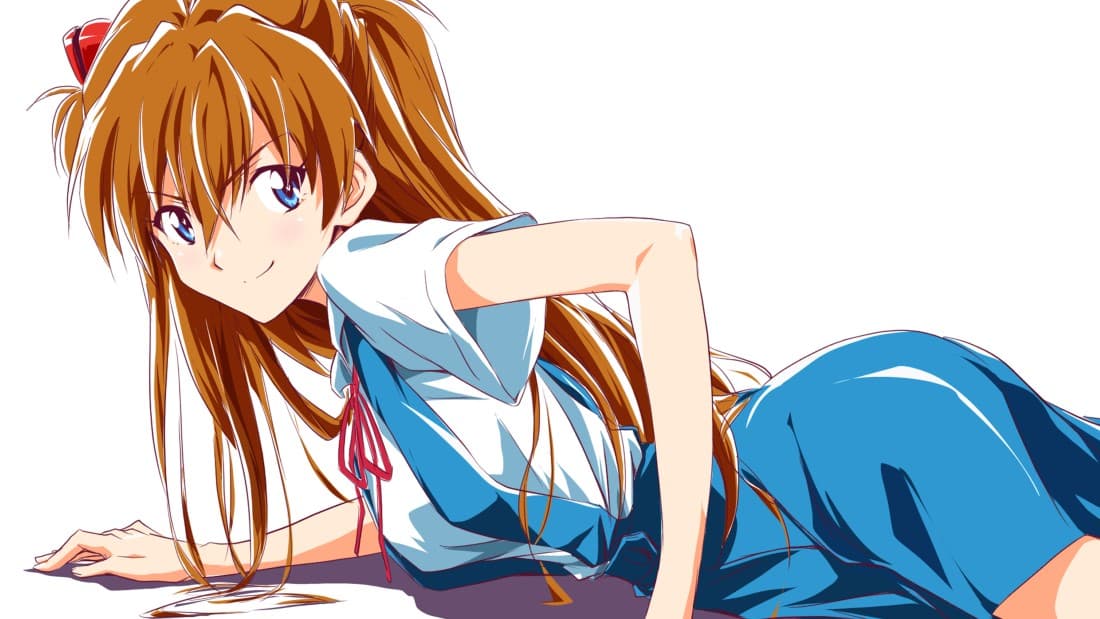 Anime: Neon Genesis Evangelion
Asuka is one of the main female leads of the franchise Neon Genesis Evangelion. She has designated the position of the Second Child, and pilots the Evangelion Unit 02.
Asuka has reddish-brown hair and dark blue eyes. She is very proud of herself for being an Eva pilot. Asuka is half American and half German because of her parent's origins. She is a stubborn but cute girl, with her own opinions. Her love interest is Shinji.
8. Mikuru Asahina
Anime: Haruhi Suzumiya
We have a time traveler on our list.
Mikuru is a cute girl with reddish-brown hair, who comes from an unknown point in the future. Mikuru's love interest is Kyon.
She has been sent from the future for a mission. It is known that if she reveals any information, she won't remember anything regarding time travel.
9. Tsumugi Kotobuki
Anime: K-ON!
Also known as Mugi, she is one of the protagonists of the anime K-ON! Tsumugi is a keyboardist in the band Ho-Kago TeaTime. She is cute and gentle and is a very wealthy girl.
She often gets enthusiastic about trying new things, which are fairly common in other people's life. It seems Tsumugi sometimes gets tired of behaving rich and therefore deviates herself by behaving otherwise, much to the shock of her friends.
10. Rei Ayanami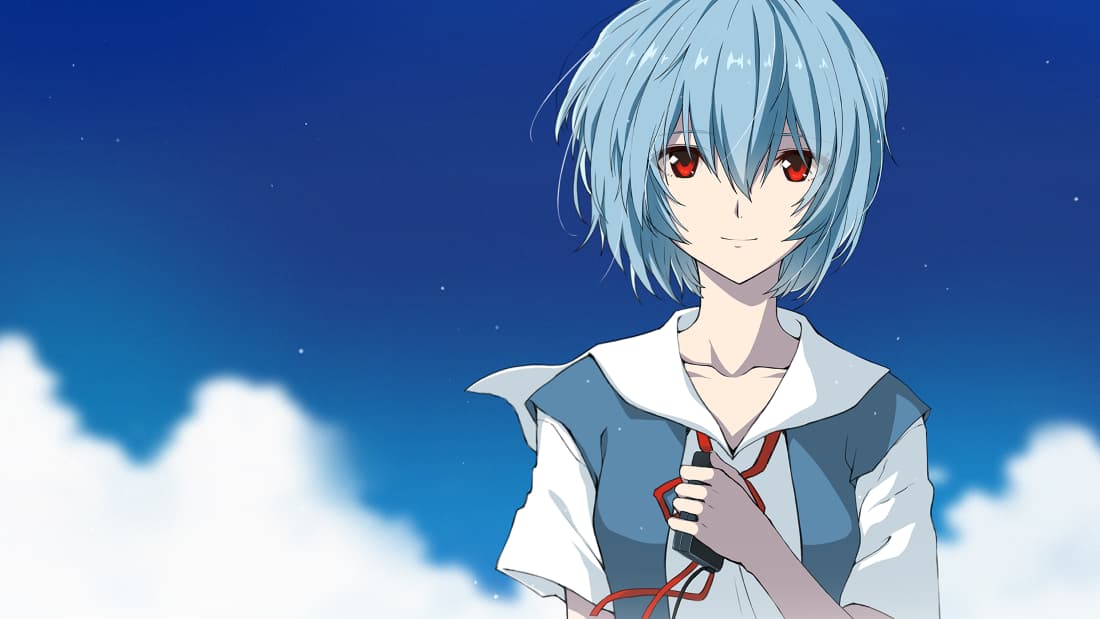 Anime: Neon Genesis Evangelion
Rei is designated to be the first child in the franchise Neon Genesis Evangelion and is the pilot of Evangelion Unit 00. Rei has a stoic personality but evolves to be a very friendly person till the end of the series.
Rei's short and pale blue hair and red eyes make her physically very attractive. The only thing known about Rei's mysterious origins is that she was created in the lower levels of NERV headquarters, from the "remains" of Yui Ikari.
11. Louise De La Valliere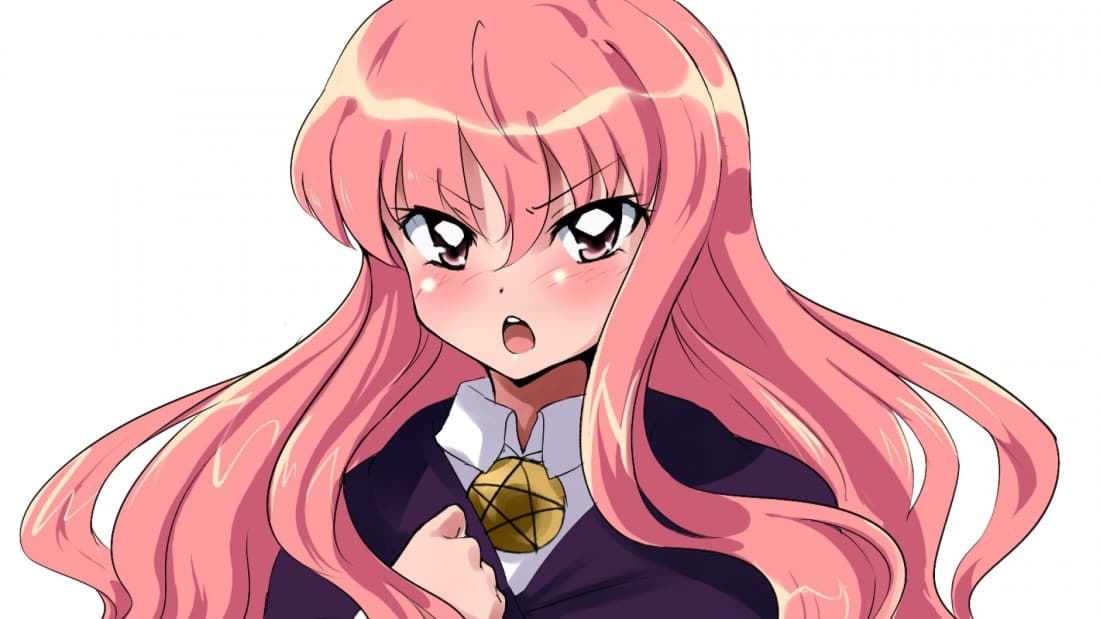 Anime: The Familiar Of Zero
Louise Francoise le Blanc de la Valliere is the crown princess to the throne of Tristain. With long pink hair accompanied by her beautiful pink eyes, Louise looks rather cute.
In the Tristain Academy of Magic, she does not have a very good reputation. Due to her consistent failure in performing magic, Louise gets the name "Louise the zero". SaitoHiraga is her love interest.
12. Hinami Fueguchi
Anime: Tokyo Ghoul
Hinami is one of the main characters of the anime Tokyo Ghoul. She is very gentle at heart, and shy as well. Hinami is a ghoul orphan. She deeply cares for Touka and Kaneki and behaves like their younger sister. Honami is stronger than other Ghouls.
Her sense of smell and hearing is very strong. Hinami, the 'daughter ghoul' resembles her mother. With her beautiful brown eyes, short brown hair, and her gentle heart, she is one of our sweethearts on the list.
13. Ritsu Tainaka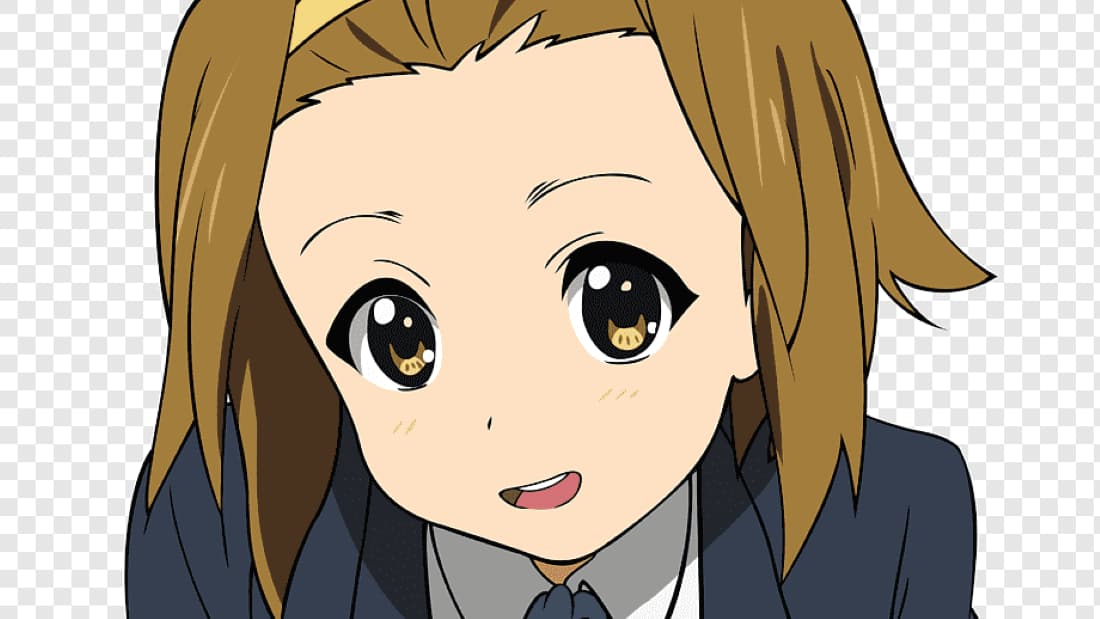 Anime: K-ON!
Ritsu Tainaka is one of the main characters of the anime K-ON! She is the drummer of the band 'Ho kago tea time'. Ritsu's hazel eyes and short light brown hair gives her a very cute look. Sometimes she and Yui are indistinguishable.
Ritsu is a bundle of joy and laughter, along with a lot of sarcasm. The animated version of Chandler Bing I guess! With a natural flair for leadership and those pretty eyes, Ritsu is a favorite of all time.
14. Tsuyu Asui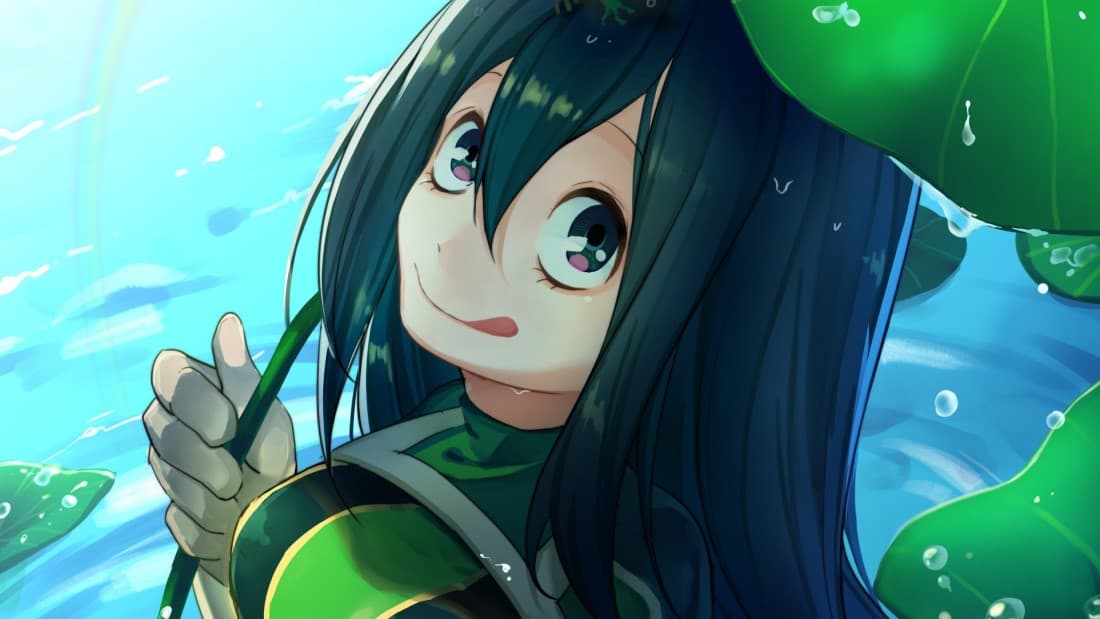 Anime: My Hero Academia
Tsuyu is a student of class 1A in the anime My Hero Academia. She has long straight green hair and unnaturally big eyes. Her appearance is somewhat frog-like, and that's what we like about her. 
Tsuyu is very supportive in nature. A mature and responsible individual as she is, she divides her time properly between her school and household duties.
From a very young age, Tsuyu has been taking care of her two younger siblings and has been managing everything single-handedly.
15. Akeno Himejima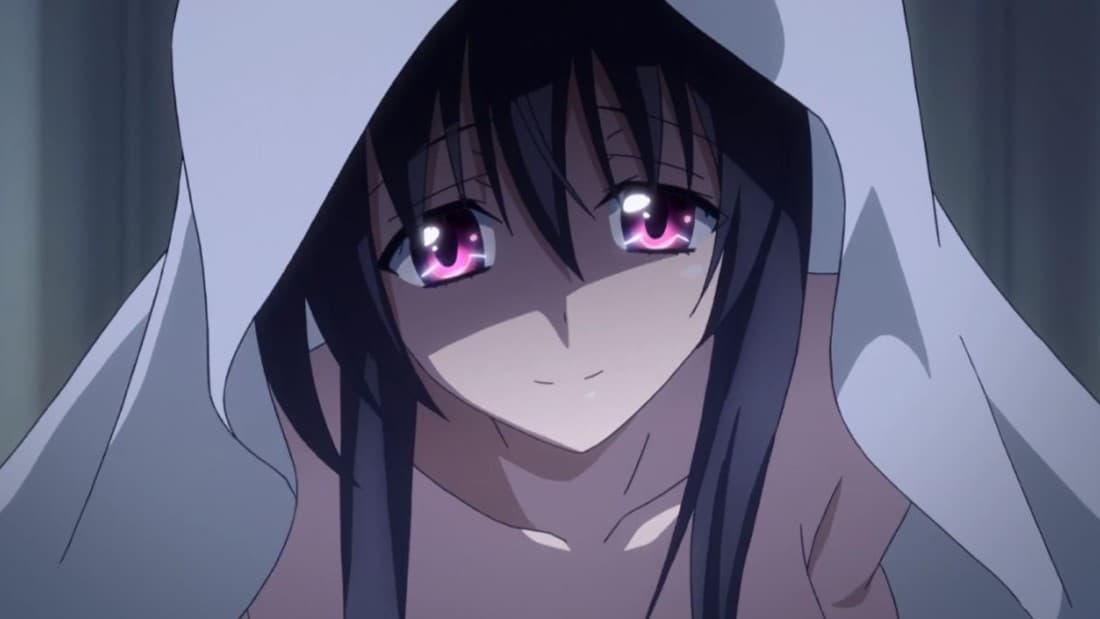 Anime: High school DxD
With her long black hair and violet eyes, Akeno wins everyone's attraction. Adding on to it is her beautiful figure and gentle and Elegant nature.
Akeno embodies the principles of a perfect Japanese woman. She is a fallen angel, and her appearance is evidence of it. On the battlefield, Akeno is an entirely different personality. She slays enemies without a stir.
The death of her mother in front of her eyes has made her cold from inside. Issei is her love interest. With the help of Issei, Akeno overcomes the trauma of her mother's death and eventually becomes a gentle human from inside as well.
16. Moka Akashiya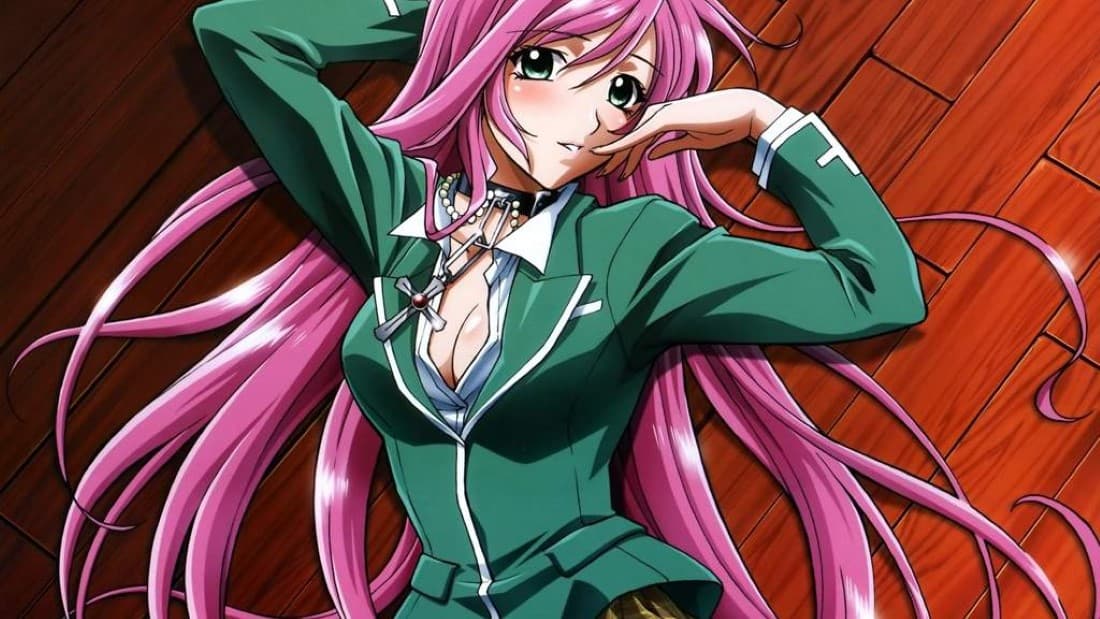 Anime: Rosario + Vampire
Moka is the female lead of the anime Rosario + Vampire.  She is a vampire with two personalities. Her long pink hair and charming face make her very appealing.
Although she is cheerful and sweet from outside (outer Moka), the inner Moka is cold and fierce.  Moka is the love interest of the only human studying in a school full of monsters, Tsukune Aono.
17. Rikka Takanashi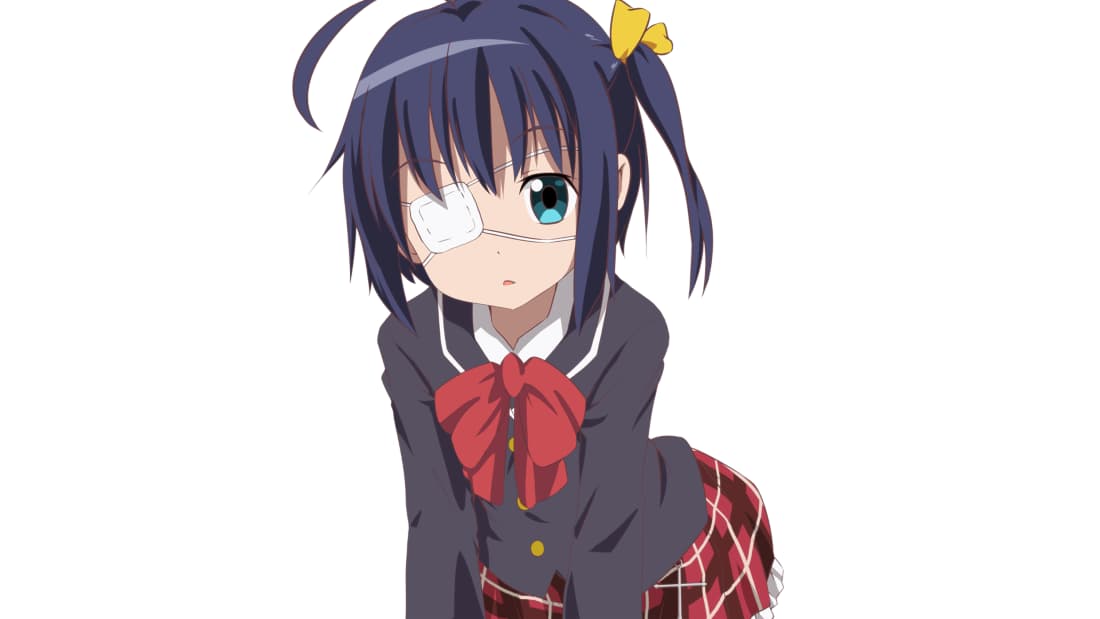 Anime: Chuunibyo Demo koi ga Shitai!
Rikka is the Female protagonist of the anime Chuunibyo Demo koi ga Shitai! Rikka has dark blue hair and cyan colored eyes. Rikka lives in her own world.
She believes herself to be a sorceress who possesses a 'Tyrant's Eye', therefore she covers her right eye with a yellow lens. Rikka means 'snowflakes', she was given this name by her mother.
Her beautiful appearance and childlike thoughts make her an adorable personality.
18. Minori Kushieda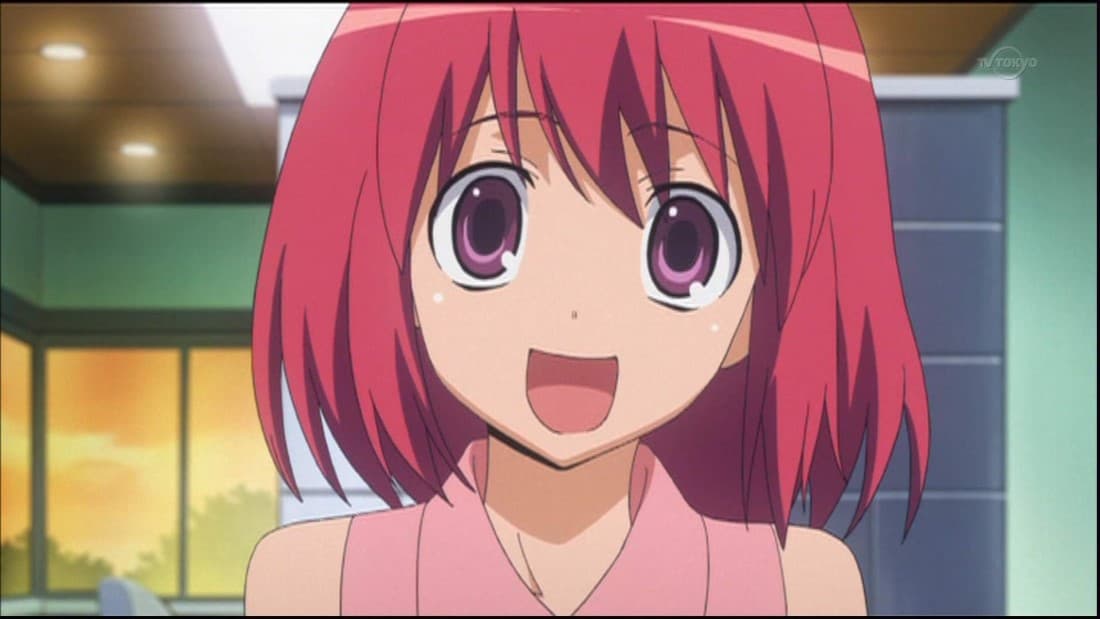 Kushieda, from the anime Toradora, is a student of class 2-C. Minori always seems to be full of energy. Her pink colored hair and eyes reflect the same vitality.
19. Hiyori Iki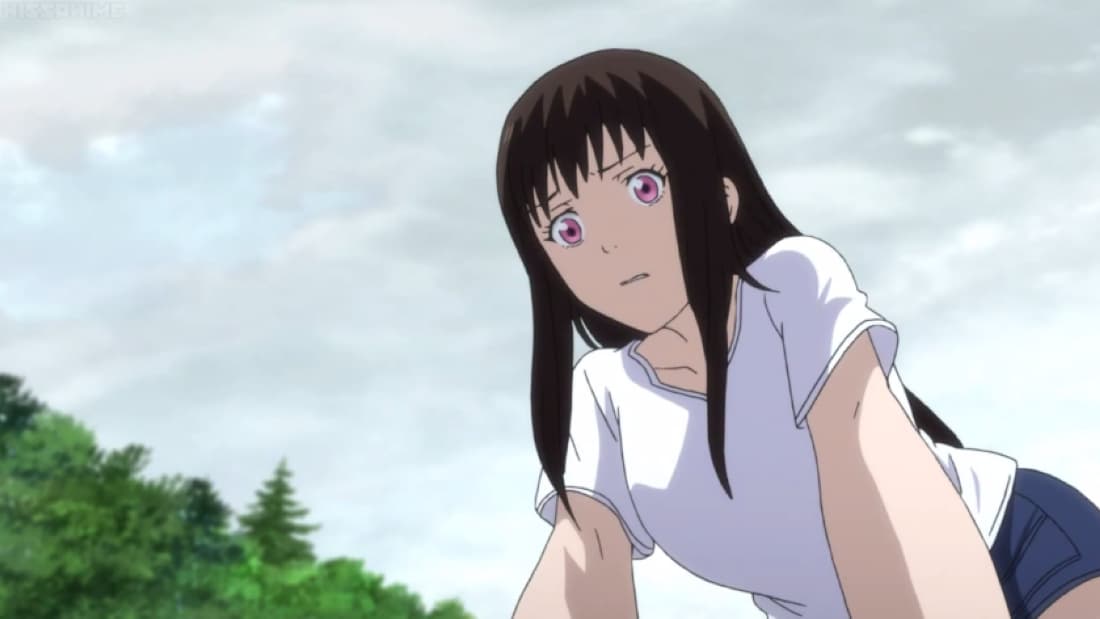 Anime: Noragami
Hiyori is the female lead of the anime Noragami. Hiyori is an extremely helpful person who is ready to risk her own life to save others. She has pink eyes and dark brown hair.
20. Morgiana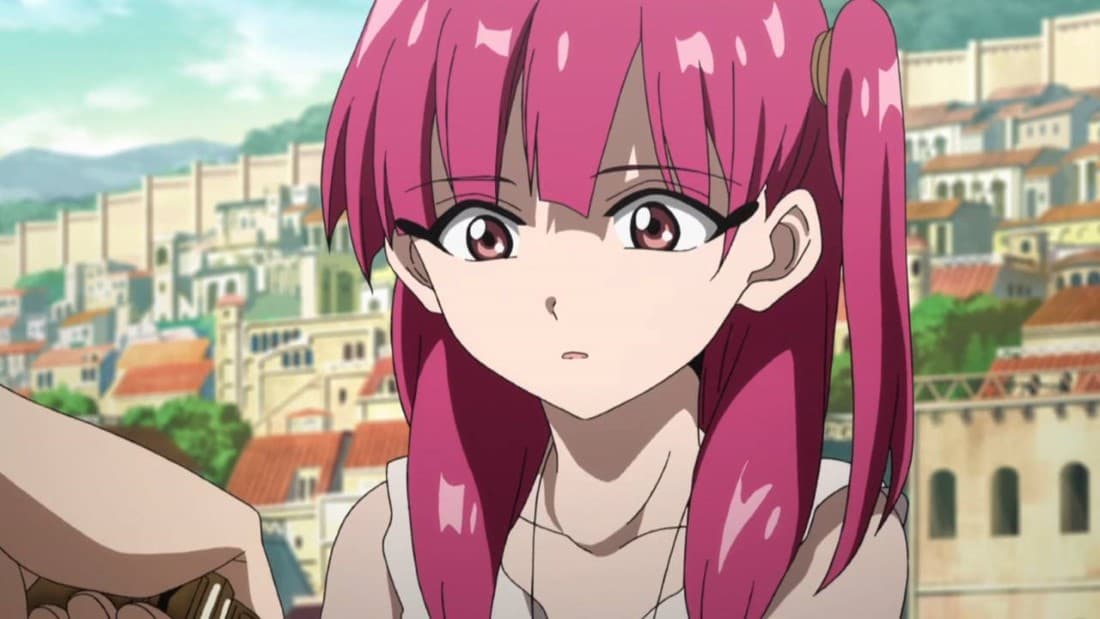 Anime: Magi: The Labyrinth of Magic
Morgiana, the descendant of the red lion. She is a pure-blood Fanalis of the Dark Continent. Her red hair, as well as red eyes, are a characteristic trait of all Fanalis.
21. Mizore Shirayuki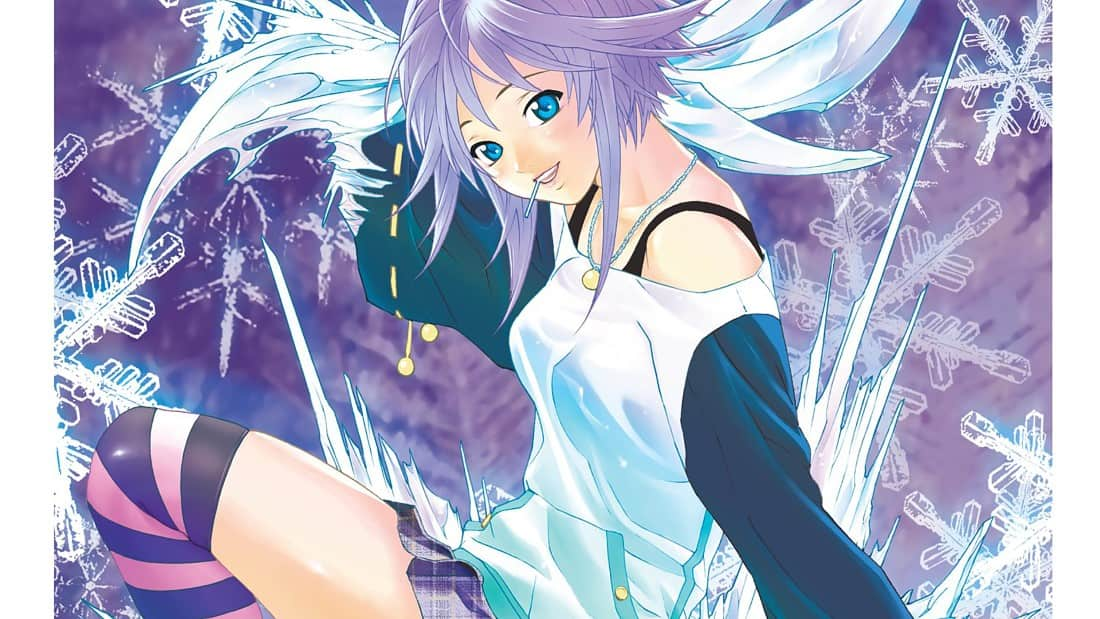 Anime: Rosario + Vampire
Mizore is one of the lead characters in the anime Rosario + Vampire. She is a snow fairy or a Yuki Onno. She can literally freeze anyone. Mizore is always misunderstood and is afraid to trust anybody.
22. Mayuri Shiina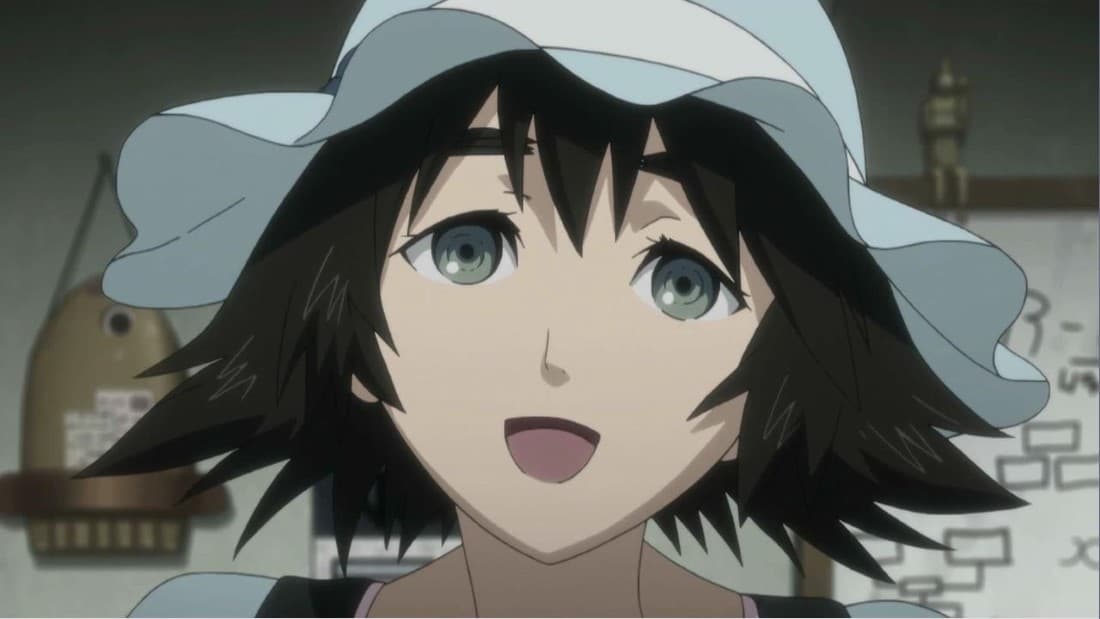 Anime: Steins;Gate and Steins;Gate 0
Mayuri is also known as Mayushii, is a character in Steins Gate and Steins Gate 0. She is a very childish and naive character. Although she is kind-hearted, she does not understand much of anything.
23. Sawako Kuronuma
Anime: Kimi ni Todoke
Sawako, the main protagonist of the anime, Kimi ni Todoke, is a high school student. Her bad communication skills make it difficult for her to be friends with others.
Sawako is beautiful and has a slender figure. Her pale skin, big brown eyes, black hair, and thin lips make her a charm to look upon. Due to her looks, she stands out amongst her fellow mates and is considered very lucky when she smiles (because of the rarity of the occurrence).
24. Homura Akemi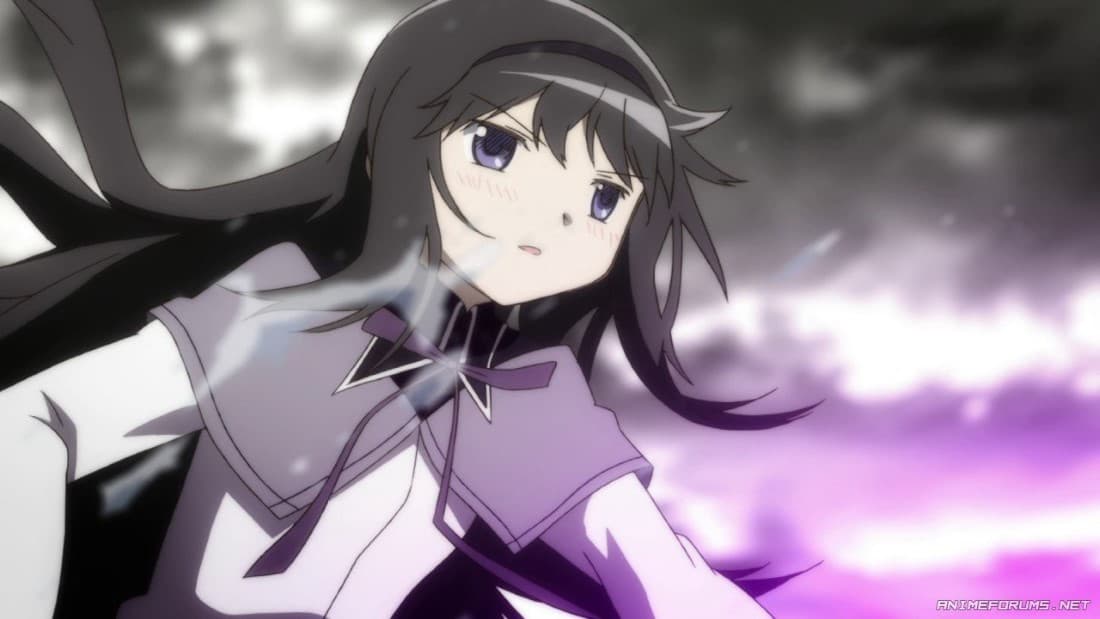 Anime: Puella Magi Madoka Magica
Homura plays one of the lead roles in the anime Puella Magi Madoka Magica. She has black hair and violet eyes and is the first one on our list who wears spectacles. 
25. Misaka Mikoto
Anime: Toaru Majutsu
Misaka is one of the main characters in Toaru Majutsu no index and later on plays the central role in the anime Toaru Kagaku no Railgun. She is nicknamed Railgun due to her signature move.
26. Tohru Honda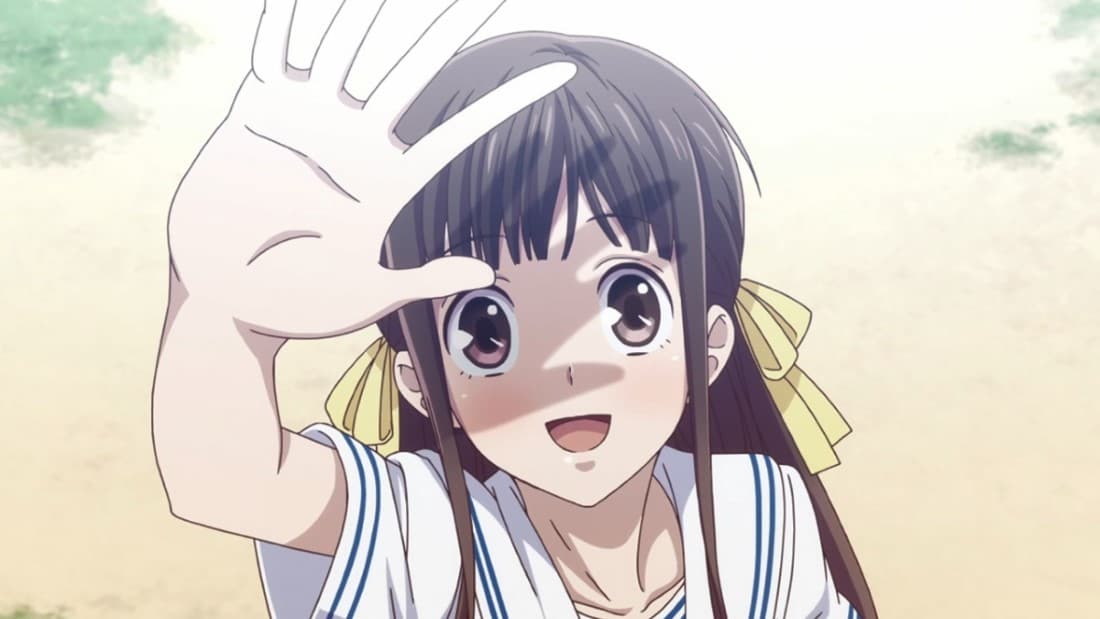 Anime:  Fruits Basket
Tohru Honda is the lead character of the anime Fruits Basket. She is an orphan as both her parents are dead, and depends on her relatives.
27. Ryuko Matoi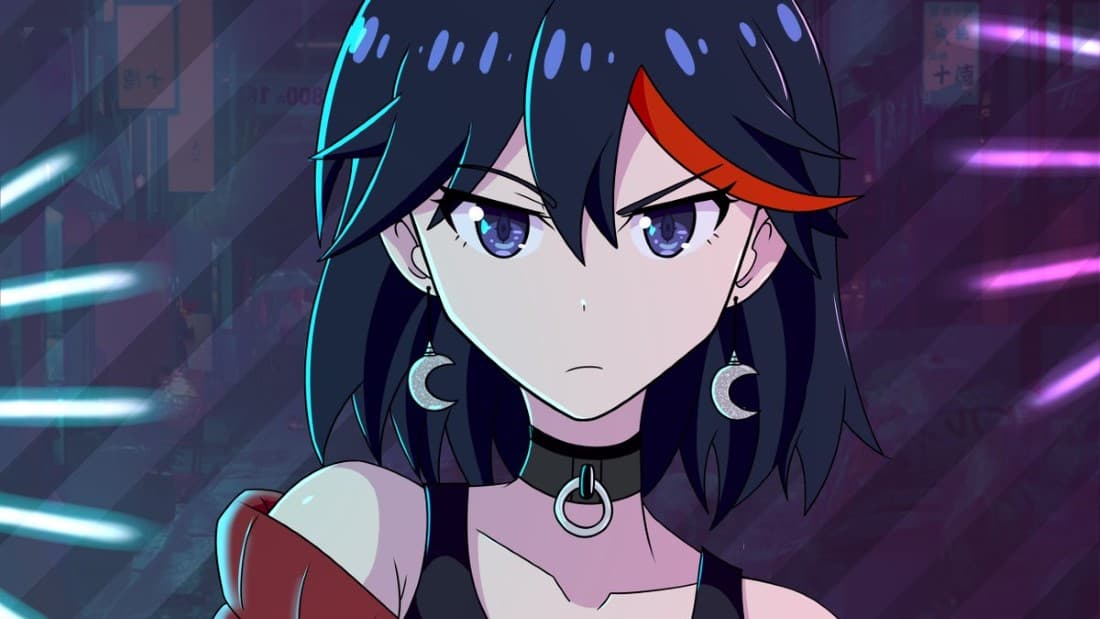 Anime: Kill la Kill
Ryuko is not a normal human being. She is a creation of an experiment done by her father and mother.
28. Azusa Nakano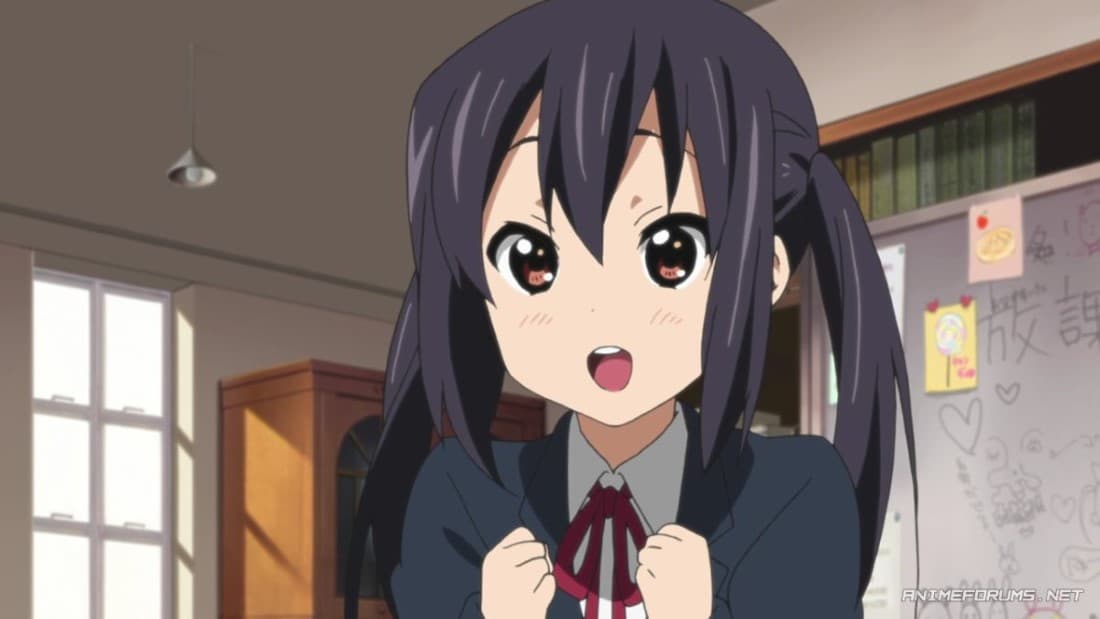 Anime: K-ON!
Another one from K-ON! Azusa is one of the main characters in the series. She is a guitarist in the band 'Ho Kaga tea time' and later becomes a vocalist as well.
29. Yuno Gasai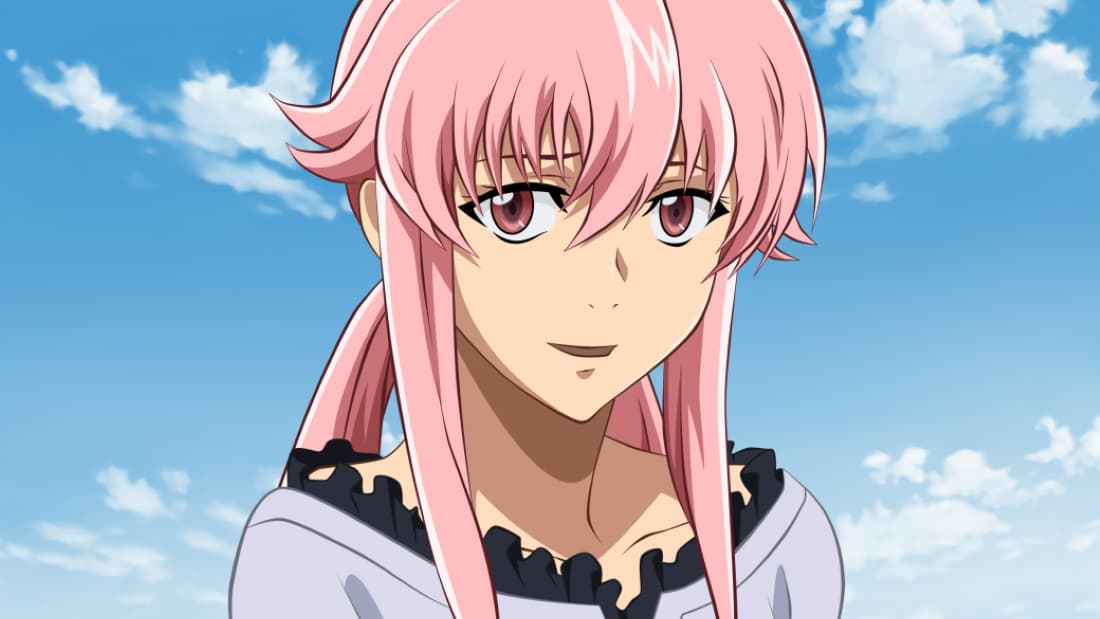 Anime: Future Diary
Yuno is the female protagonist of the manga series Future Diary. Yuno is the owner of the "Yukiteru Diary". She had a crush on Yukiteru Amano. Although she is sweet and charming, she has an opportunistic and means side as well.
30. Orihime
Anime: Bleach
Sometimes naive but mostly studious, Orihime, is a very friendly and caring person. She is an independent girl who is also over-imaginative. Orihime has orange hair and brown eyes.
31. Yui Hirasawa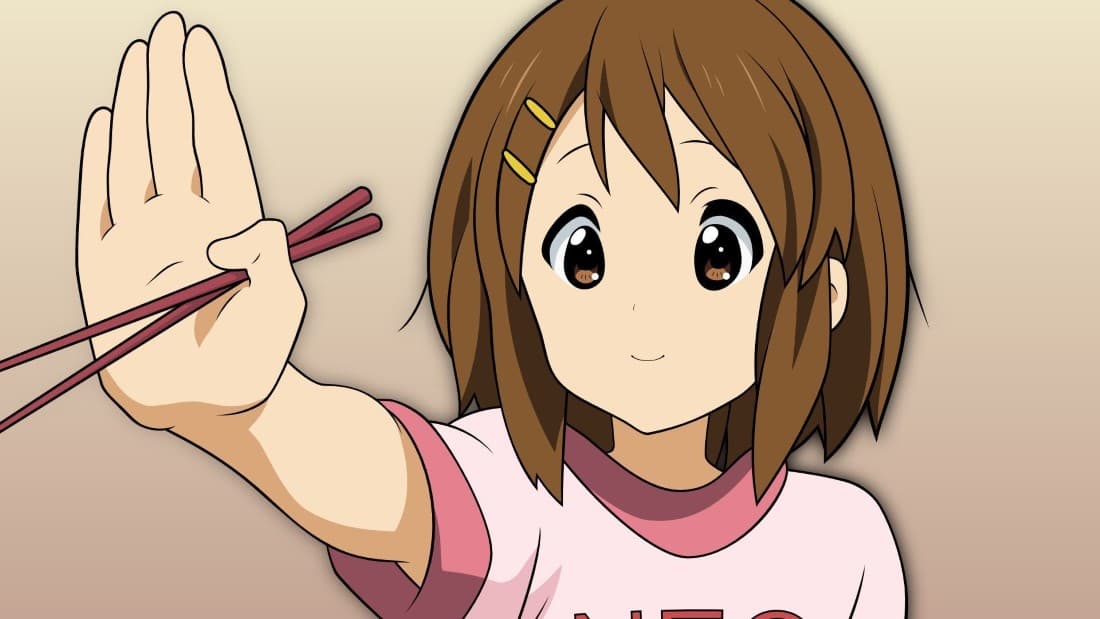 Anime: K-ON!
The main protagonist of the anime K-ON!, Yui is the lead vocalist as well as the lead guitarist in the band 'Ho kago tea time'. Yui is the personification of the word fearless, and it seems she loves the stage.
32. Rin Tohsaka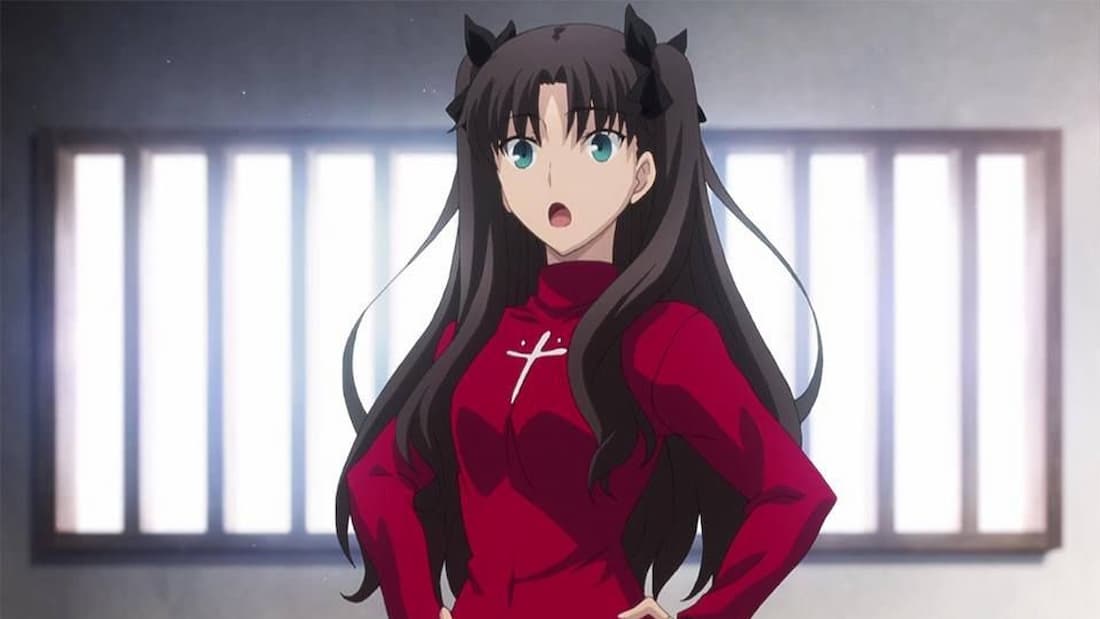 Anime: Fate/Stay night
Rin, the Master of Archer. Rin is one of the leads in the anime Fate/stay night. Rin has wavy brown hair and beautiful aqua eyes. (I must say, anime girls have a lot more colorful eyes than us, and I'm literally jealous of them. )
33. Tsubaki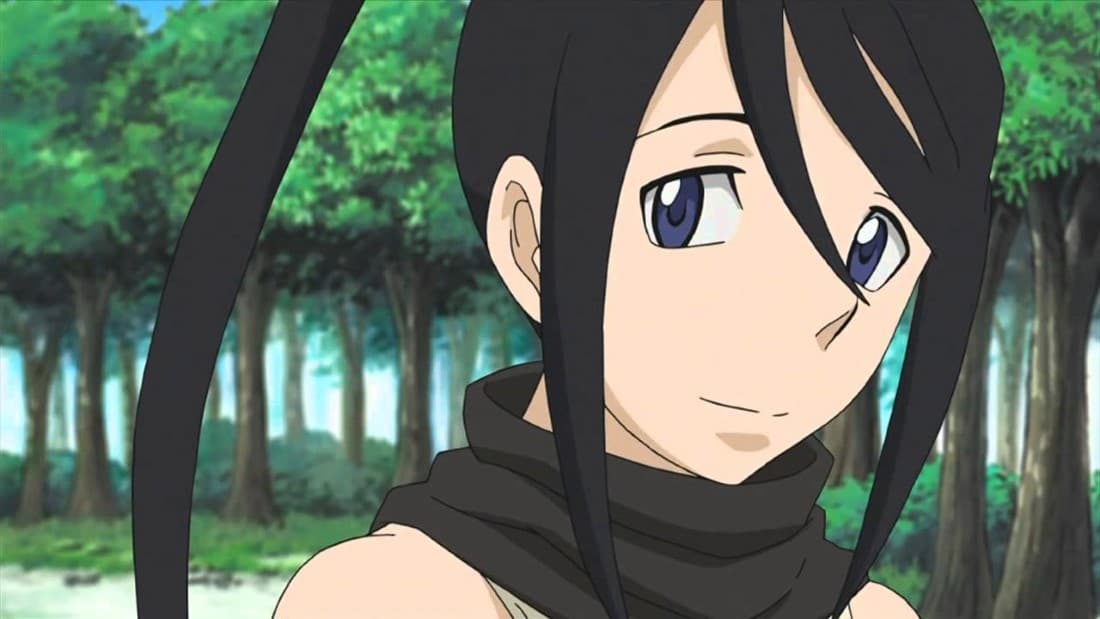 Anime: Soul Eater
Tsubaki, the weapon partner of the Black Star is one of the lead characters in the anime Soul Eater. She is an attractive teenage girl with long black hair and beautiful indigo eyes.
34. Hitagi Senjougahara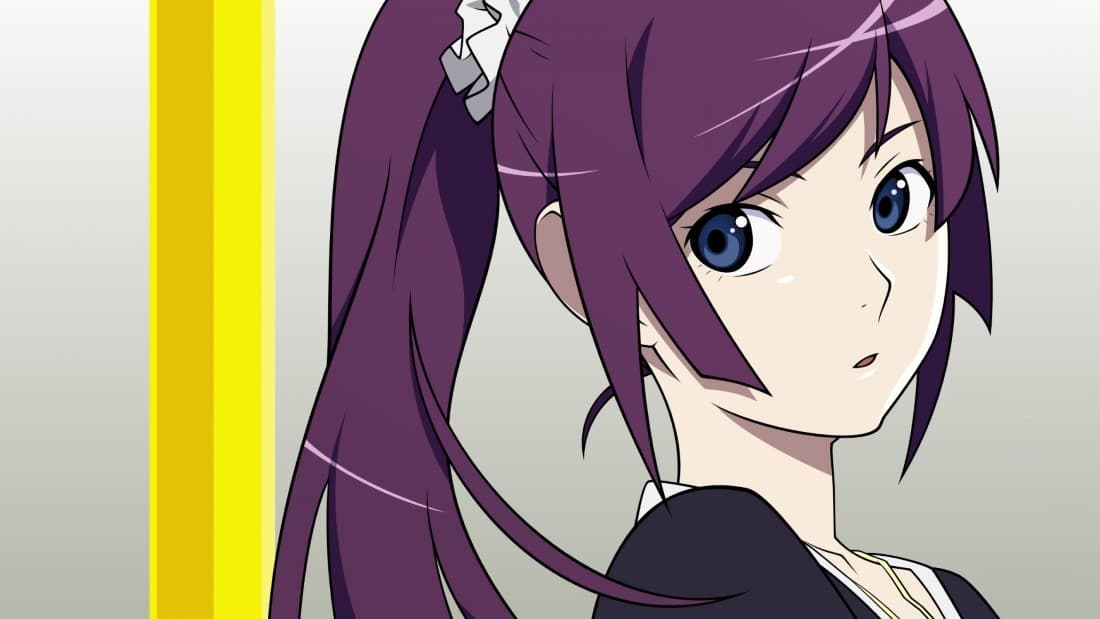 Anime: Monogatari
Hitagi is the protagonist of the Monogatari series. With her long purple hair and beautiful blue eyes, she wins her viewer's hearts. Hitagi prefers to guard her feelings from the world. In order to do so, she often insults others.
35. Mei Misaki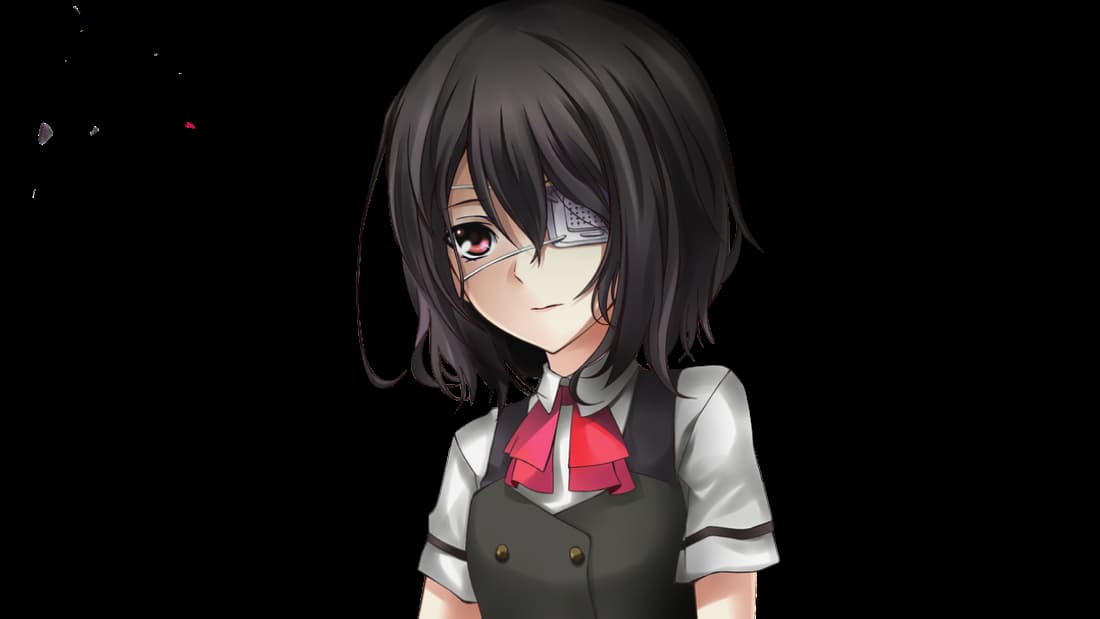 Anime: Glass Eye
"The one that does not exist".
A list of cute anime girls can never be complete without Mei Misaki. She is an absolutely selfless girl.
36. Kallen Stadtfeld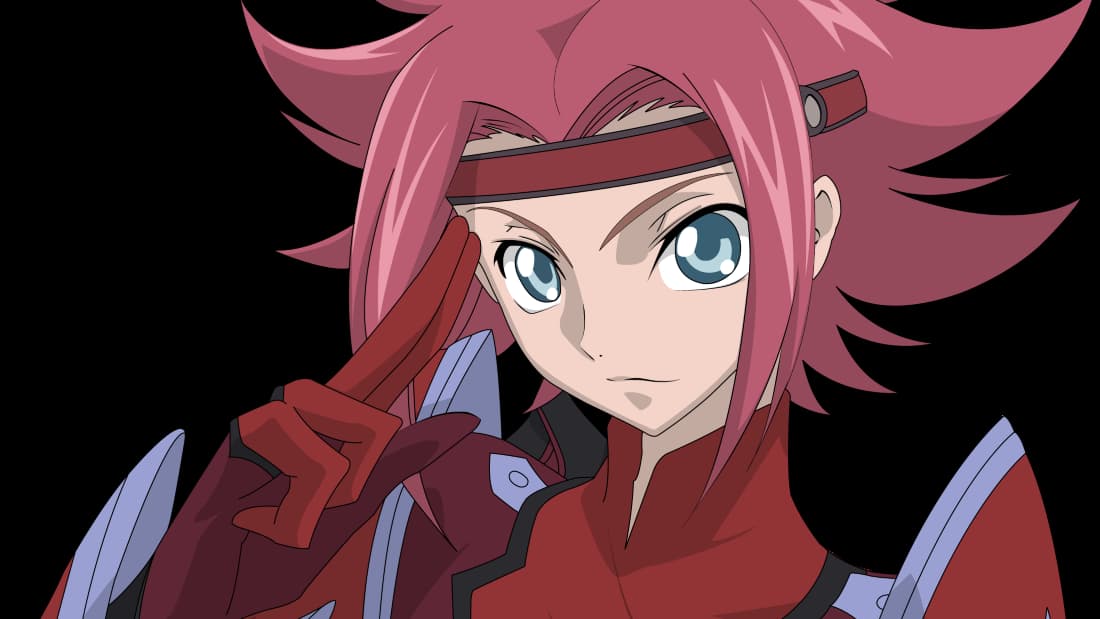 Anime: Code Geass: Lelouch of the Rebellion
Kallen is half Japanese and half Britannia. She prefers to use her mother's maiden name Kozuki. Kallen's personality in her school versus in the guerilla resistance group is absolutely contradictory.
37. Kurisu Makise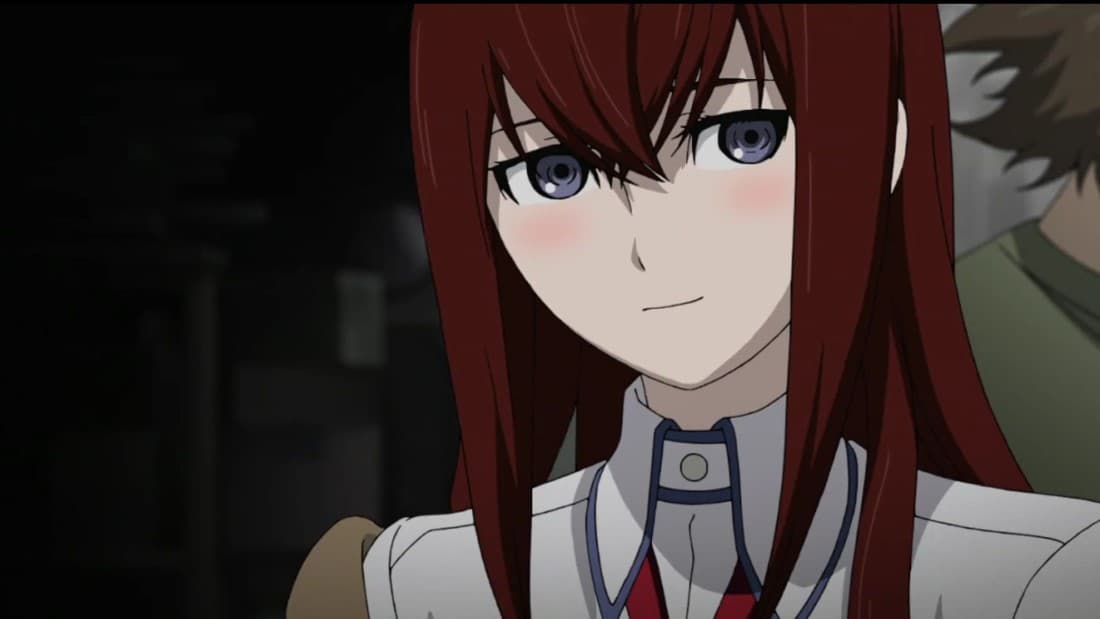 Anime: Steins;Gate
Kurisu, the female lead of the anime Steins; Gate. She is a neuroscience researcher. Kurisu is a young girl, with full violet eyes and red hair. Her unusual fashion along with her cute face has made her one of our favorites.
38. Lucy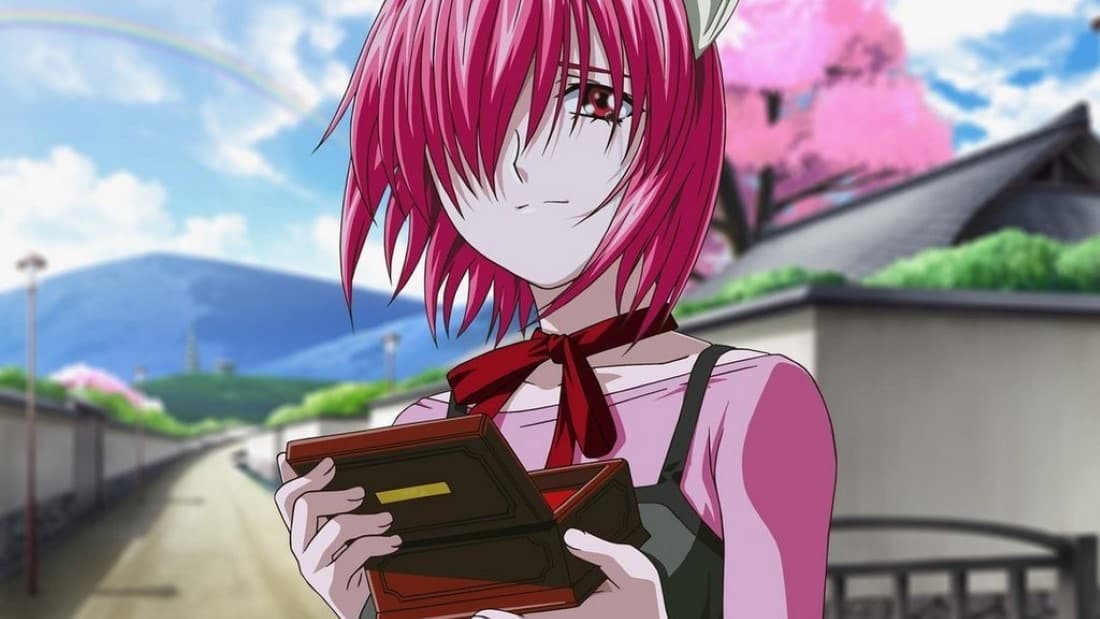 Anime: Elfen Lied Characters
The central protagonist of the Elfen Lied Characters is a diclonius girl. She hates human beings. No wonder she will, after the way she was alienated by them, hatred is what they deserve.
39. Victorique De Blois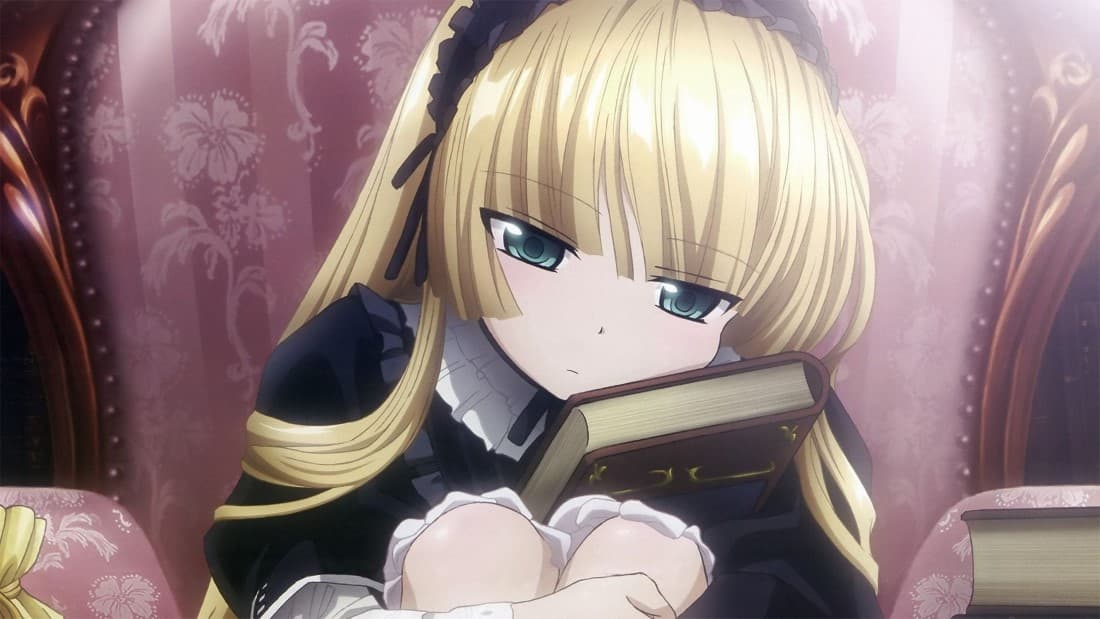 Anime: Gosick
Victorique is a 15-year-old student at Saint Marguerite Academy. She has light blonde hair, emerald eyes, and very small stature. Altogether, she looks exactly like a doll.
40. Kagura
Anime: Gintama
Kagura is the main female protagonist of the anime Gintama. She is a member of Yorozuya. Kagura has deep ocean blue eyes and snow-white skin. Her hair is Vermillion.
41.Sango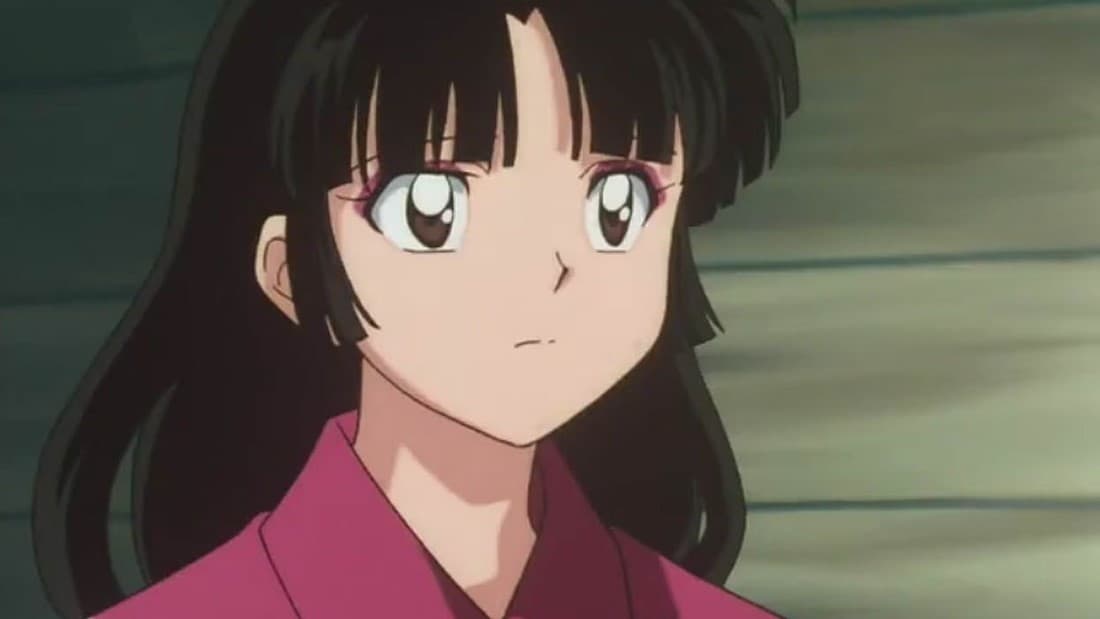 Anime: Inuyasha
Sango is the supporting female protagonist of the anime Inuyasha. She is a teenage girl with long brown hair and brown eyes. She is considered to be extremely beautiful. Sango is a Demon Slayer.
42. Maka Albarn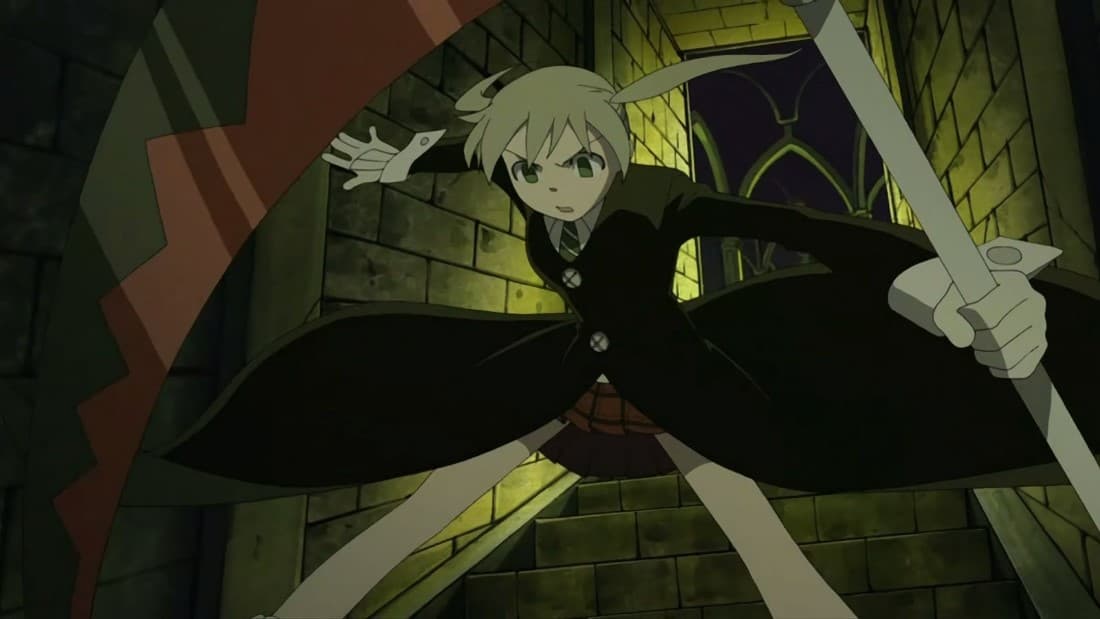 Anime: Soul Eater
Maka, the main protagonist of the series Soul Eater is a 12/13-year-old schoolgirl with large forest green eyes and Ash blonde hair.
43. Konata Izumi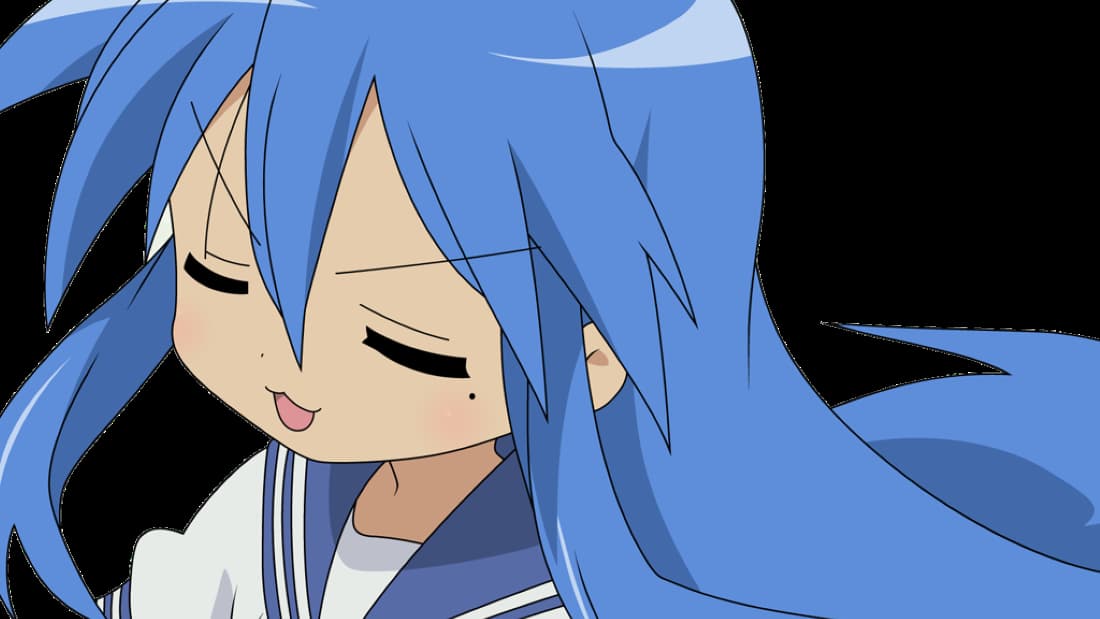 Anime: Lucky Star
This short sweetheart of ours is one of the main characters of the series Lucky Star. Her long blue hair, green sleepy eyes, and her catlike smile steals our heart.
44. Haruhi Suzumiya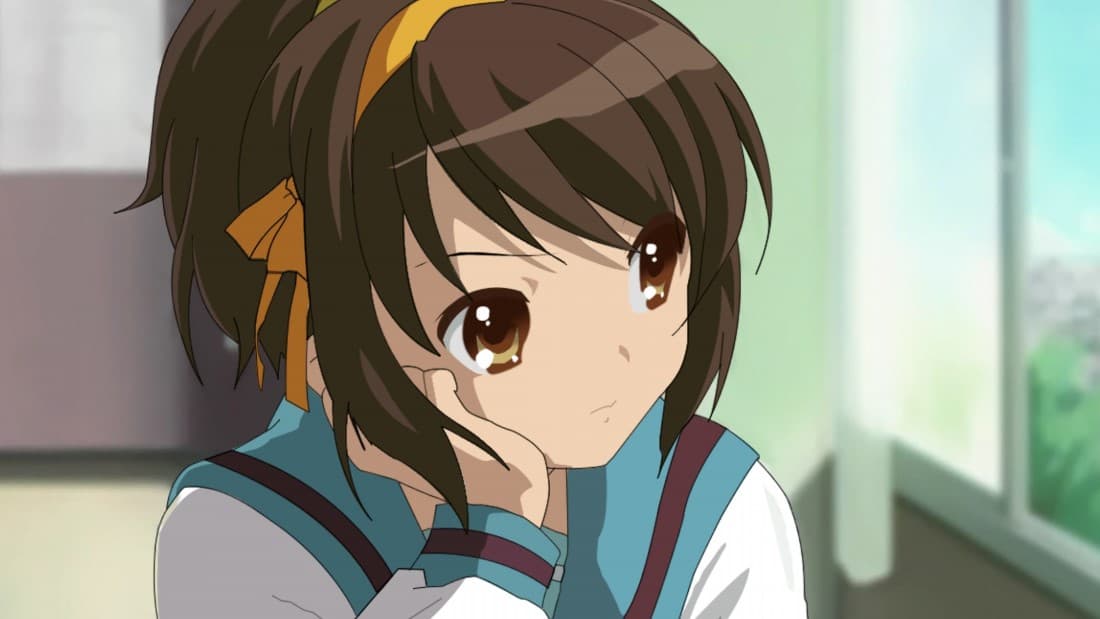 Anime: Haruhi Suzumiya
The anime Haruhi Suzumiya was named after this character. But wait, she isn't the main protagonist of the series, it's Kyon. That's pretty strange.
45. Misaki Ayuzawa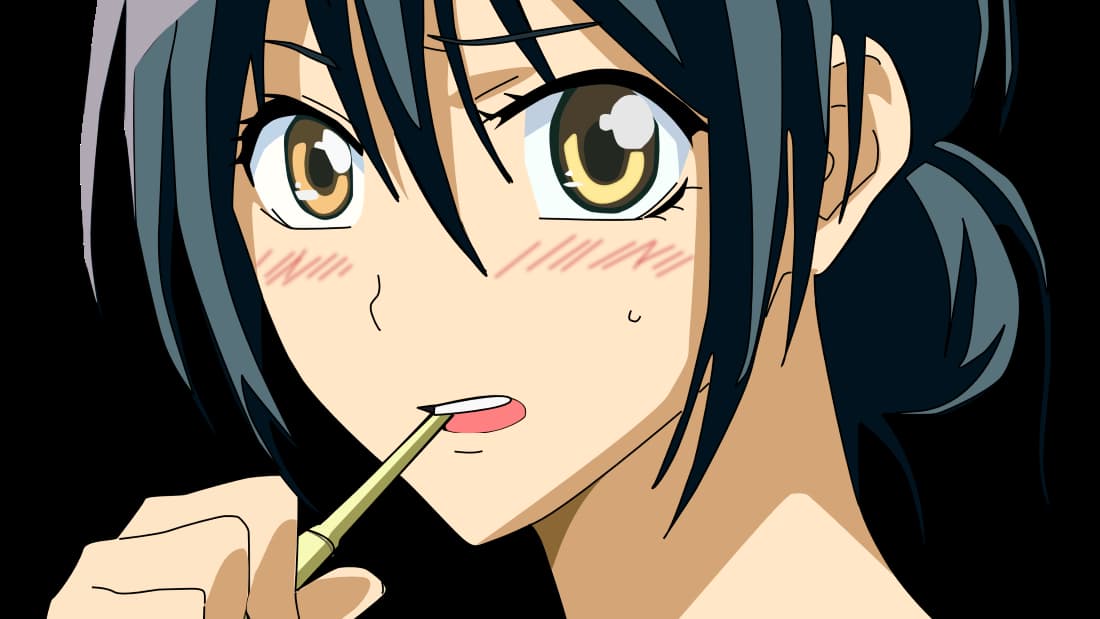 Anime: Maid – Sama
The heroine of Maid – Sama, and the student president of Seika High school, Misaki is very strong and competitive by nature. Misaki is the best student in the school, rivaled only by Usui.
46. Nezuko Kamado
Anime: Demon Slayer: Kimetsu no Yaiba
A human turned demon! We often come across some people in real life, don't we? But trust me, this is different. Nezuko, even after being turned into a demon, cares for humans and wants to protect them.
47. Winry Rockbell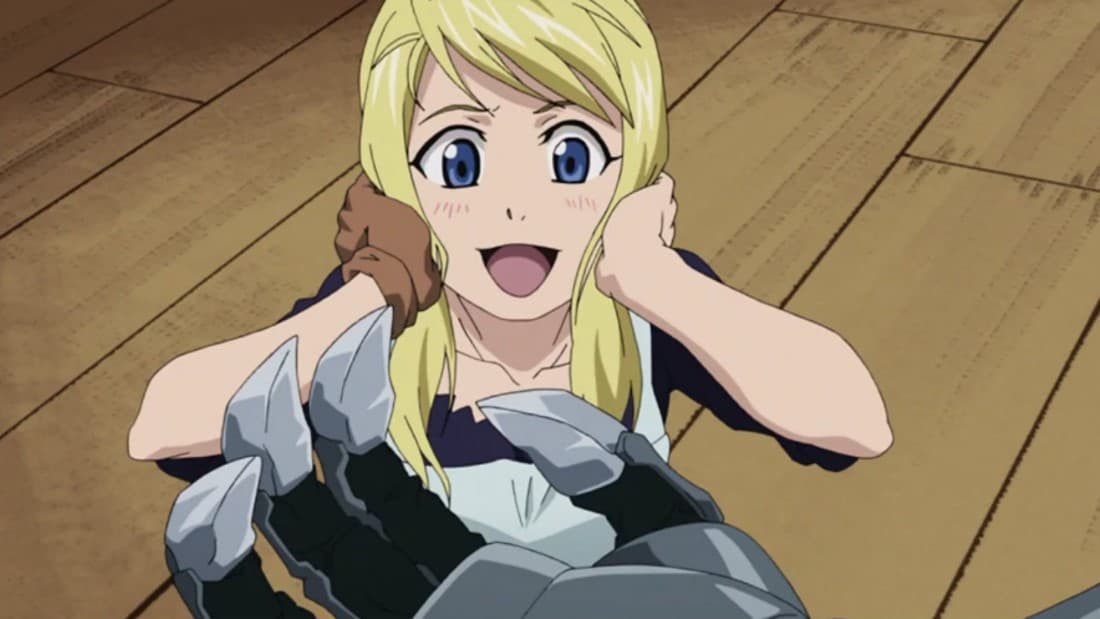 Anime: Fullmetal Alchemist
Winry is our kind and cute sweetheart. She is a supporting character of the Fullmetal Alchemist series and a very close friend of Edward Elric and Alphonse Elric.
48. Haruhi Fujioka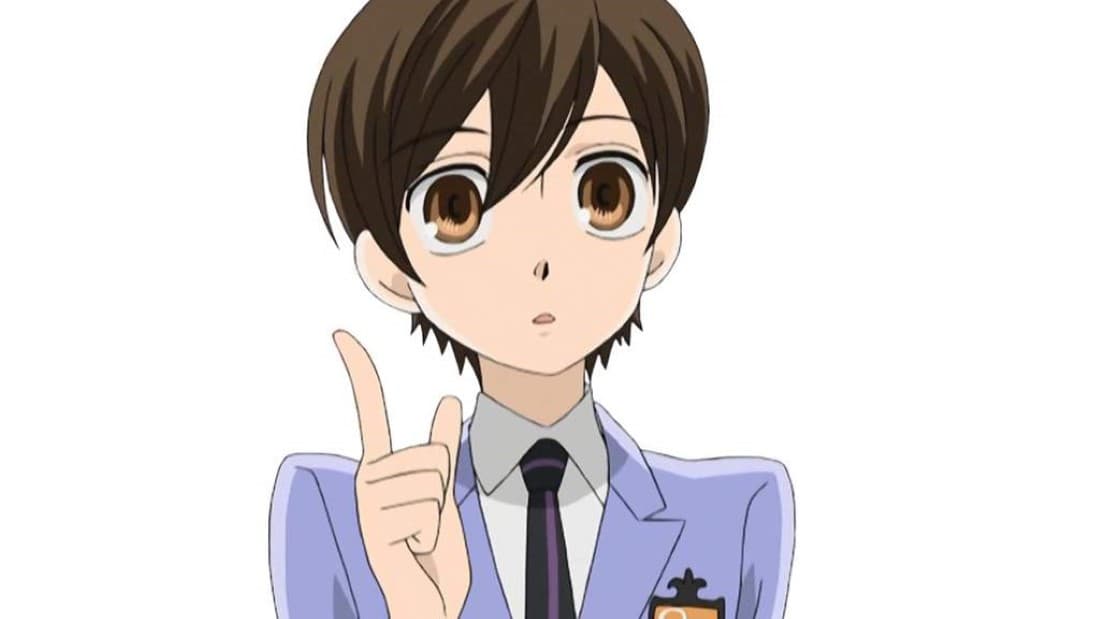 Anime: Ouran High School Host Club
The one who hides her sex. Yes, you read it right. Haruhi is the central character in the manga Ouran High School Host Club. Despite being a female, she takes on the role of a male host in the host club.
I must say that Haruhi looks really cute in her male school uniform. Haruhi's disregard for gender roles made her a favorite amongst anime fans. She was an absolutely down to earth character as well.
49. Saeko Busujima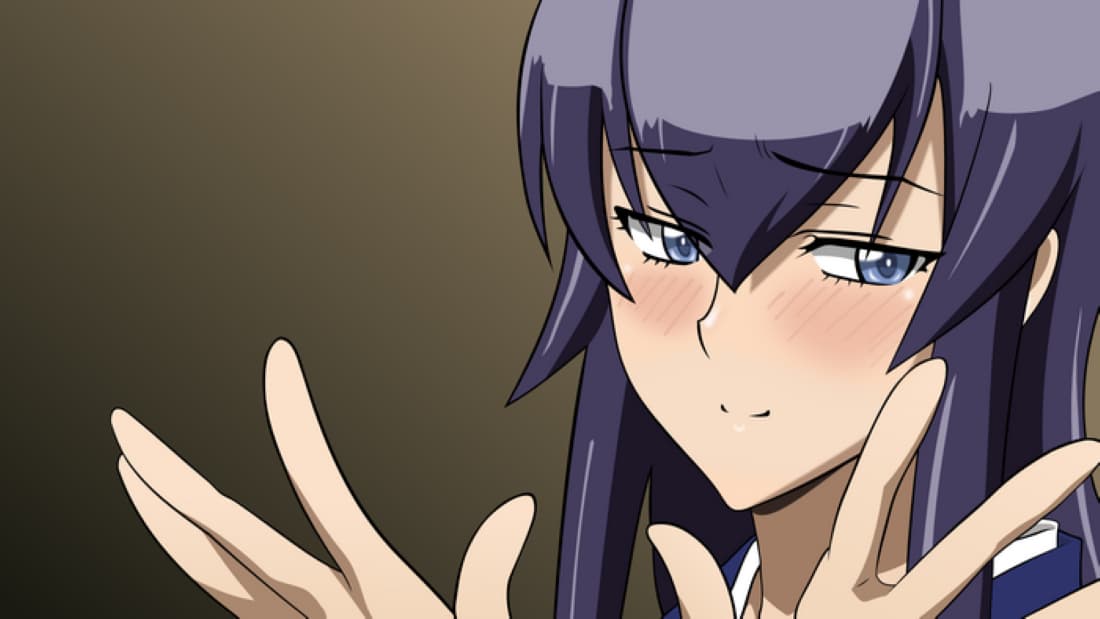 Anime: Highschool of the Dead
The secondary female protagonist of the series Highschool of the Dead, Saeko, is a very strong and caring person.
Saeko has beautiful long hair and blue eyes. Anime girls are famous for their extraordinary eyes. Saeko is physically very appealing and different from the others because of her tall stature (very unusual for a Japanese girl).
Saeko's love interest is Takashi. The most admirable characteristic of Saeko is her calm nature. No matter what, Saeko never freaks out and acts like an elder sister to the group. She is an exceptional sword swinger and her long limbs help her become even better.
50. Asuna Yuuki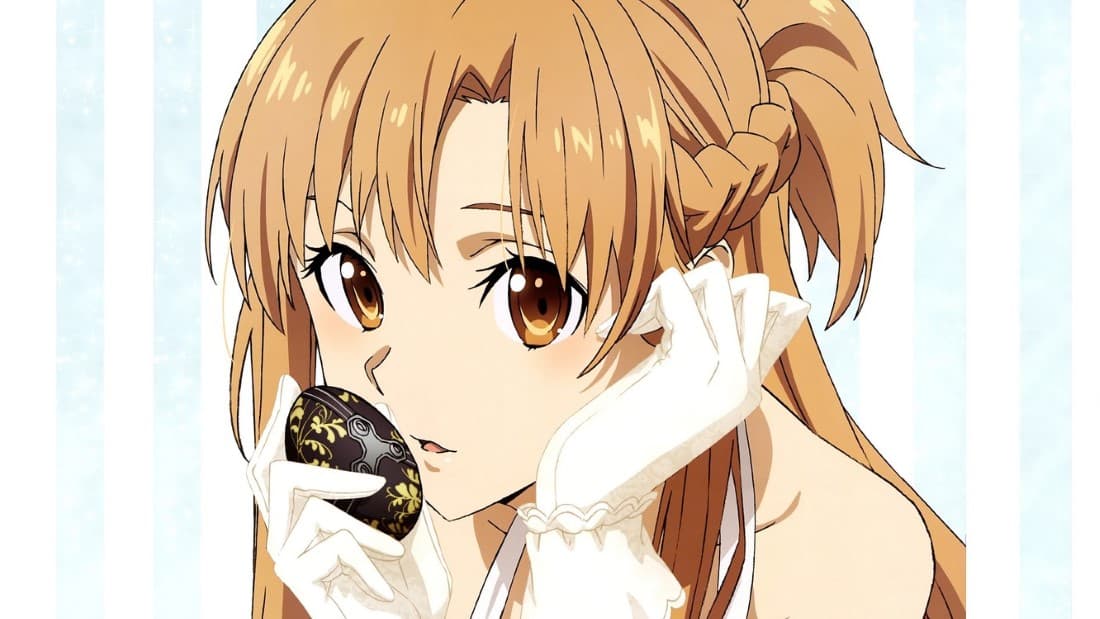 Anime: Sword Art Online
Here we present to you Asuna Yuuki, known as Asuna, lover of Kirito, sub-leader of the Knights of the Blood Oath, the lightning flash.
Sounds much like the introduction of Khaleesi, isn't it? (Game of Thrones alert)
Asuna is the female lead of Sword Art Online. She is one of the strongest on our list. She is nicknamed lightning flash because of her reputation as a skilled player in-game.
Oh, did I mention how attractive she is? Imagine a girl, so skilled and attractive! A deadly combination, I say. What do you say?
51. Taiga Aisaka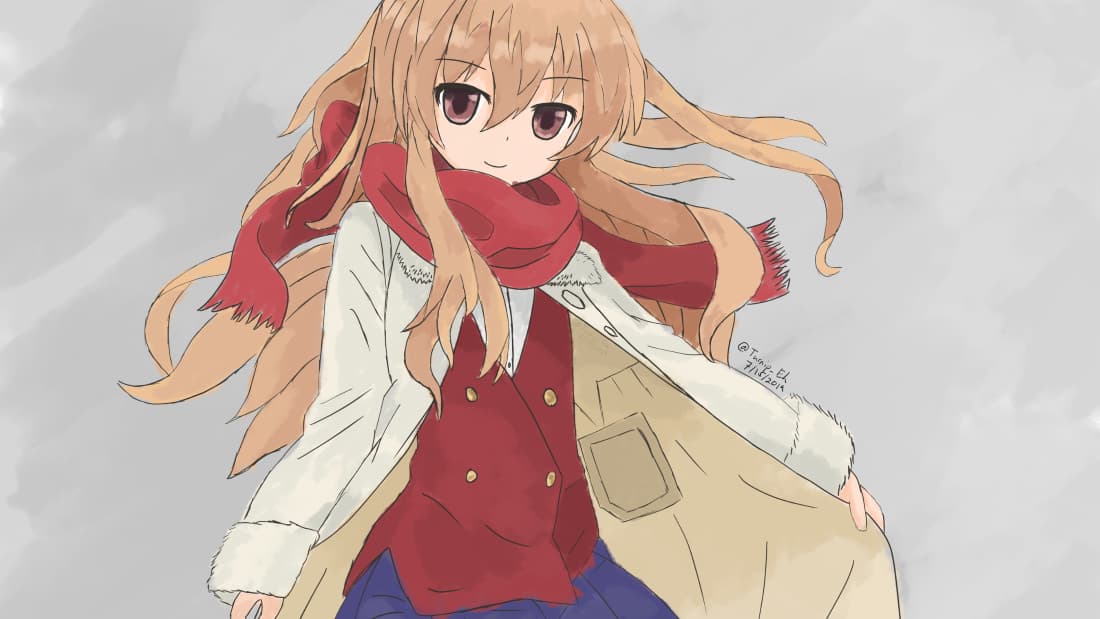 Anime: Toradora
The Queen of our list is Taiga Aisaka.
Taiga is the female protagonist of the anime Toradora. Her name is homophonic with the English word 'tiger'.
Taiga, or the "palmtop tiger" as her friends call her, is a very beautiful girl. She receives many confessions of love from boys, because of her cute, or as Ryuuji says, "doll-like appearance".
Though she attracts a lot of people, she is unable to be friends with them. Due to her short stature and fierce nature of snapping at others, she is nicknamed "palmtop tiger".
Taiga seems to be contradictory to her own self. She has got a reputation for being fierce, but instead, we see her as a very clumsy girl who gets shy in front of her crush Kitamura.